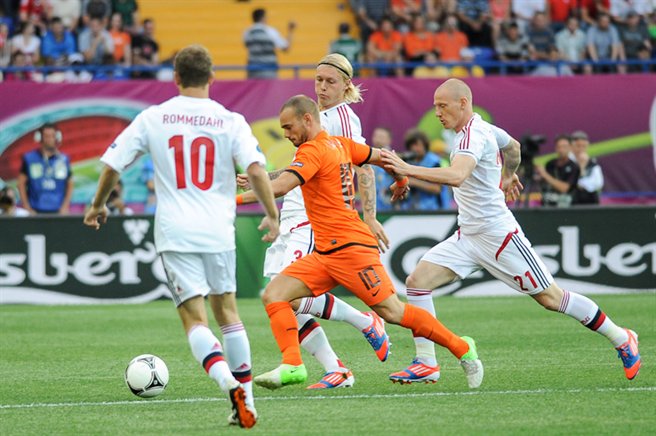 Sneijder rules out move [divider]
Galatasaray playmaker Wesley Sneijder has confirmed that he will be staying in Turkey.
"There is always transfer news about me," Sneijder said.
"The transfer season is approaching so these types of news are normal, they always seem to escalate at this time of the year and I don't think you really need to guess why.
"I don't take any notice of these rumours.
"As I keep saying over and over again, I am very happy at Galatasaray, I feel at home here at the club among my friends. 
"I have never considered leaving but the rumours continues. 
"All I am focused on is the team."
Sneijder has been closely linked with moves to Manchester United, Juventus and AC Milan over the past few months.
The Netherlands international joined Galatasaray from Inter in 2013 for €8 million.
The 30-year-old midfielder has scored three goals in 12 games for Galatasaray this season.