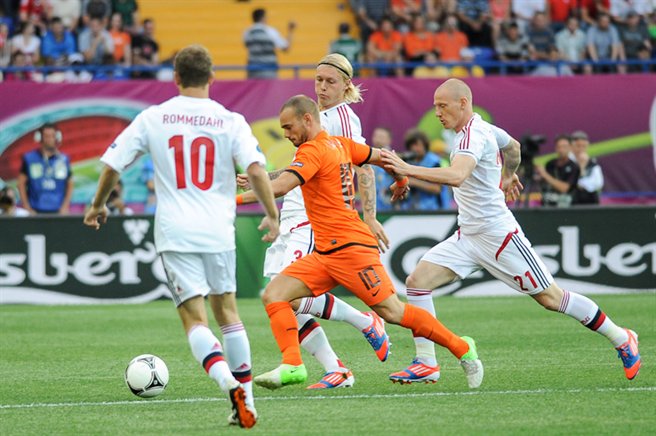 Wesley Sneijder has warned his side against complacency, stating that this weekends clash against Trabzonspor will be a tough game.
Sneijder took time out to talk to local reporters after training.
"The Trabzonspor game will be difficult. They have only lost one game this season," Sneijder said.
"Our confidence is high following our last victory in the league. We win almost every game we play at home but we need to be carful against Trabzonspor.
"It does not matter whether I score or not, what is important is the three points. I feel great going into the game and cannot wait to play."
Sneijder has been closely linked with moves to Manchester United, Juventus and AC Milan over the past few months.
The Netherlands international joined Galatasaray from Inter in 2013 for €8 million.
The 30-year-old midfielder has scored three goals in 12 games for Galatasaray this season.