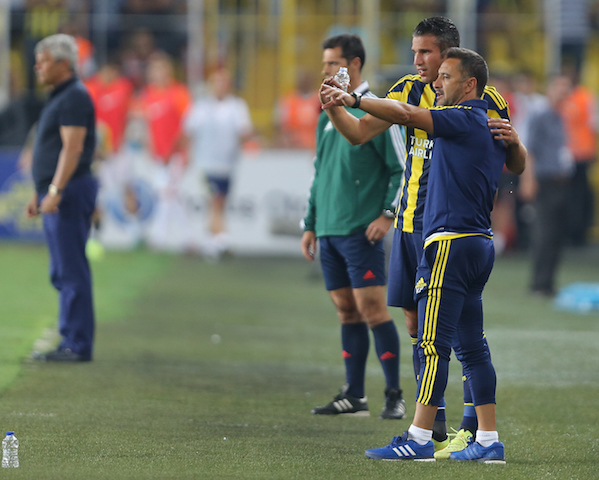 West Ham became the latest club to be offered the services of Fenerbahce star striker Robin van Persie according to the Sun.
We took a look at how fans reacted to the news on social media.
Generally most fans appeared to be keen on seeing Van Persie wear a West Ham shirt last season.
https://twitter.com/mo_whufc20/status/749539599089864704
Van Persie's injury problems were brought up but to be fair he went through most of last season without spending much time on the sidelines and found the back of the net 22 times.
Imagine not wanting Robin van Persie. Injury prone or not, what an honour it would be to have him at West Ham.

— West Ham Forum (@WestHam_Forum) July 3, 2016
Not everybody was too impressed. Van Persie is not going to come on the cheap and is not getting any younger.
https://twitter.com/WestHamLondon/status/749384905260462084
The 32-year-old did however, have an impressive debut season at Fenerbahce despite not getting on with head coach Vitor Pereira.
Robin van Persie has 14 goals in 29 appearances for Fenerbahce. That's nearly a goal every two games. Decent, especially for his age.

— West Ham Forum (@WestHam_Forum) July 2, 2016
Would 100% take Van Persie

— West Ham Transfers (@westhamtransfer) July 2, 2016
Even some Arsenal fans appeared worried that their former star man could be joining a rival.
Must admit I wouldn't want Van Persie to go to West Ham they've a strong team and lack a striker he would give them extra quality in attack.

— Matthew Burford (@MatthewBurford) July 2, 2016
West Ham have also been linked with Mario Gomez who is a few years younger and in great form. There was some debate over who is the better striker.
why would people prefer van person??? Gomez can still play, van persie is so shit now

— Ben⚒ (@BenMcKeever_WHU) July 3, 2016
Bold prediction!
If west Ham are gonna buy van persie then this team is gonna be a force to reckon with next season

— Gentle Giant (@Kishazy_Music) July 3, 2016