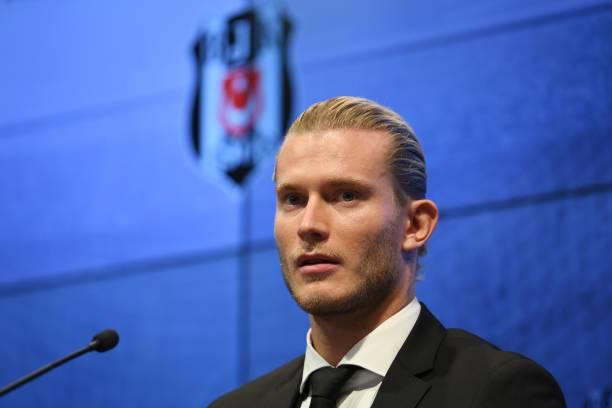 Besiktas suffered a shock 2-0 defeat against Malmo in the Europa League Match Day 2 in Sweden on Thursday.
Liverpool loanee Loris Karius had a night to forget after conceding a calamitous goal.
At first glance it looked like he made an error and with his recent history Karius has no room for any more mistakes.
The replay did however, show that it was an own goal as the cross took a wicked deflection off Besiktas full-back Caner Erkin.
Oh Karius ? pic.twitter.com/EW0uUDQiAA

— Turkish Football (@Turkish_Futbol1) October 4, 2018
See More: Liverpool Wonder Kid Issues Promising Injury Update
There were several fans who came out in defence of Karius. To be fair most keepers would have struggled with the deflected cost but with his past any mistake is bound to spark a reaction.
Unlucky Karius mate. Stay strong ? pic.twitter.com/OPWASz8Dmc

— The Liverbird (@TheLiverbird123) October 4, 2018
Karius is really one unlucky fellow. Good job #MalmöFF

— Liinx (@LiinxOfficial) October 4, 2018
Karius needs to improve himself. In the Turkish Süper Lig, he's really good, but today he wasn't lucky at all. The Besiktas' defender touched the ball before the goal, unlucky. But it doen't matter for us, we always trust him.

— Sarider (@Mxcirxs) October 4, 2018
I've seen the Karius 'error' I don't think its a glaring one to be honest. It was a pretty big deflection which would beat a few keepers!

— James Andrews (@ScouseBoyJim) October 4, 2018
Uh, I don't get why people are making a big deal out of this? Karius did a decent jump and would have succeeded hadn't there been a deflection from one of the players. Even goalie like De Gea can't even save that lmao. You lot really trying too hard to shaming him now ‍??

— Syzahmd (@syaza_hamid_) October 4, 2018
I am no fan of Karius but what exactly is he supposed to do here? The deflection makes it loop over him and in

— United Front (@UtdFront) October 4, 2018
In all fairness, Loris Karius has been in good form for Besiktas. He has looked a lot more confident over recent weeks. Could he have done better tonight? Probably. Although it is worth pointing out the shot/cross took a nasty deflection that would have troubled most keepers

— Turkish Football (@Turkish_Futbol1) October 4, 2018
He is class, world class. Just because he had blackouts (he played with a concussion!) in the CL final, people are still focusing on every SINGLE "mistake" he does.
It's sad, but nothing devastating that Beşiktaş J.K. lost. Everyone in the group has 3p.! It's like 0. So reset.

— Doğukan (@DogukantheReal) October 4, 2018
Sadly, Karius will be seen as a error prone goalkeeper, so every mistake will be ridiculed regardless if at fault or not.

The cruelty of modern day football.

— Yousef Teclab (@yousef_teclab) October 4, 2018
Feel sorry for Karius at this point

— Eghe (@Levi4dCulture) October 4, 2018
Far be it from me to extend any level of human empathy towards any footballer connected with Liverpool Football Club, but I momentarily feel sorry for Loris Karius

— Nooruddean (@BeardedGenius) October 4, 2018
Not everyone was in a mood to defend Karius. As you would expect he did get trolled on social media.
Karius just being Karius.

He'll never change. We'll be lucky to get that sale fee for him.

He's crap https://t.co/BxK1lKd3hT

— Dijkinho (@Dijkinho) October 4, 2018
Looks like Loris Karius is still suffering from concussion. pic.twitter.com/n3MXdyNavD

— Sport360TV (@Sport360TV) October 4, 2018
After having just seen Karius at it again, I would just like to take this opportunity to thank God that Klopp bought Alisson to LFC. pic.twitter.com/qgU6s7a3qd

— Umara (@_umara) October 4, 2018
People really said this guy was good for Liverpool lmao https://t.co/qVmMFMUtnz

— Master Spliffter (@its_fayhad) October 4, 2018