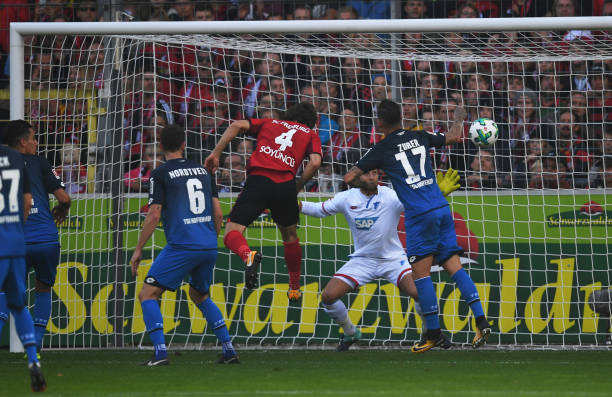 Leicester City signed Caglar Soyuncu from Freiburg on a £19m move on transfer deadline day but he has yet to make his debut for the club.
Soyuncu did arrive late in the transfer window and actually joined his new team after a week-long delay as he waited for his work permit to come through.
The defender also had a muscle injury at the time but made a full recovery before the last international break in September.
The 22-year-old started in the 2-1 defeat to Russia and the 3-2 win over Sweden in the UEFA Nations League.
Soyuncu has been called up for the Turkey national team again for a friendly against Bosnia and a Nations League clash against Russia.
The powerful centre-back is almost certain to start both games despite his lack of playing time for Leicester.
It remains to be seen whether Foxes boss Claude Puel will keep faith in Morgan who has been sent off twice in three games.
John Evans has been sat on the bench while Soyuncu has failed to even make the matchday squad over recent weeks.
Puel has insisted that the reason Soyuncu has not been playing is that he needs to learn English.
See More: How To Pronounce Leicester City Signing Caglar Soyuncu – The Toughest Name In The Premier League
"For the moment, he has some problems communicating with his team-mates because he does not speak a lot with all the good words and sentences," Puel said. "He needs to make progress.
"Also he is a young player. That is the first thing. The second thing is that I think it was a good opportunity to give more game-time to Jonny and with Wes to work together and play together."
Soyuncu has made strides in picking up the local language and we recently spoke to him and he has definitely mastered the basics. He is not completely fluent but has mastered a basic conversational level of English.