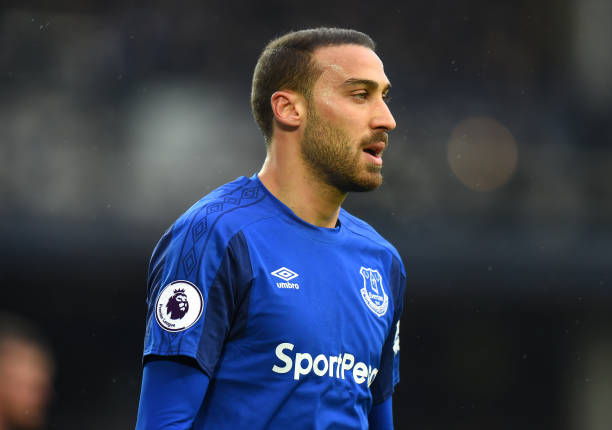 It has been a frustrating start of the season for Everton star striker Cenk Tosun.
The Turkey international has provided two assists and put in consistent hard-working performances, however, he is yet to find the back of the net.
Tosun is going through one of the longest goal droughts during his club career after failing to score in his last six league games. The 27-year-old managed just two shots during Everton's 1-1 draw with Huddersfield on Saturday.
Speaking ahead of Saturday's clash, Toffees boss Marco Silva stated that he was happy with Cenk Tosun's work rate and that "The goal will arrive."
However, the Liverpool Echo have stated that the reason behind Tosun's goal drought is down to poor officiating by the referees.
Per the source, Tosun should have won three penalties in Everton's last two league games. Given Tosun's impressive record from the penalty spot, the likelihood is that he would have converted had referees made the right call.
See More: "Forearm Smash" – Everton Fans Issue Angry Reaction After Star Striker 'Punched In The Face' During 1-1 Draw
Everton are back in action on September 15 when they take on a struggling West Ham United in the Premier League.