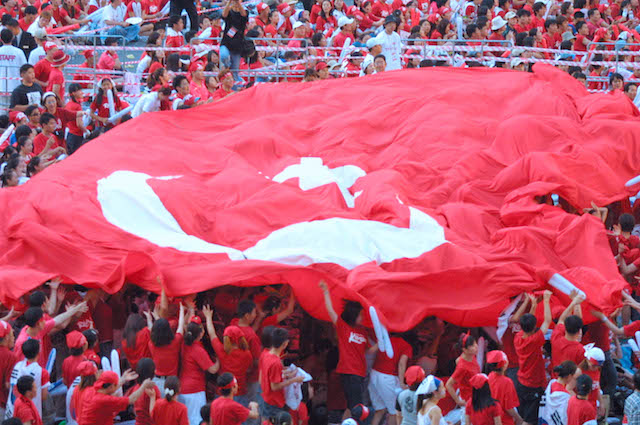 Turkish football continues to produce its share of exciting young talent and as competitive as the nation's top division may be, it's inevitable that the best players will eventually look to seal a move abroad. Turkish footballers have enjoyed a degree of success at big clubs in Europe and the country continues to be a focal point for the top scouts.
We've now arrived in January and the transfer window is open once again so it's a good time to take a look at the gossip columns and consider the names touted for a switch this month.
Abdulkadir Omur
Liverpool are the main name in the frame in regards to this teenage winger amidst rumours of a £27 million bid this month. Abdulkadir Omur is an attacking player who has not been a regular fixture in the Trabzonspor side so, while some comparisons to Lionel Messi are a little confusing, he clearly has a big future in the game.
It's debatable whether title chasing Liverpool have any vacancies in that area of the pitch and previously, Omur has been linked with a more modest, £9m move to Bournemouth. As new favourites to win the EPL Liverpool may be looking elsewhere at this vital point in the campaign.
Serdar Aziz
One player who is almost certainly surplus to requirements is Galatasaray defender Serdar Aziz. At the end of 2018, the Turkish player infamously 'called in sick' with a stomach complaint but was later rumbled after his wife posted an Instagram picture of the pair on a secret holiday.
Aziz may well be available but there seems to be a distinct lack of suitors with no linked clubs heading into January. He may not offer complete reliability but there is experience there and the 28 year old could be a good fit for a mid-table Premier League club such as Everton or Leicester City.
Eren Derdiyok
He may be a Swiss international but as a man who holds dual nationality with Turkey, Eren Derdiyok makes it on to our list. The Super Lig top scorer charts may be dominated by overseas players at the start of 2019 but 30 year old Derdiyok makes it onto the list with a healthy return for Galatasaray.
Once again, he has experience and any mid table club looking to make it into the Europa League slots could employ such a useful goal scorer.
Ozan Kabak
One player who is receiving some definite transfer links this month is Galatasaray's teenage centre half Ozan Kabak. He may only be 18 but the teenager is showing maturity beyond his years and is becoming a regular starter at the heart of his club's defence.
Inter Milan have been mentioned as a possible destination and while that would be a big temptation, Kabak might get more game time with Watford. The English Premier League club are reported to be looking to trigger a modest 7.5 million Euro release clause in the player's contract.
Yusuf Yazici
We move to Trabzonspor now for the final player on the list and once again, there are relevant transfer stories. Yusuf Yazici may only be 21 but he's earned ten caps for the Turkish national side and his performances in attacking midfield are believed to have alerted a number of clubs around Europe.
The most likely bidders seem to be Norwich City: They are in the second tier of English football but are a strong bet for promotion so it may be a case of Yazici crossing to Carrow Road and waiting for his chance to compete in England's top flight.