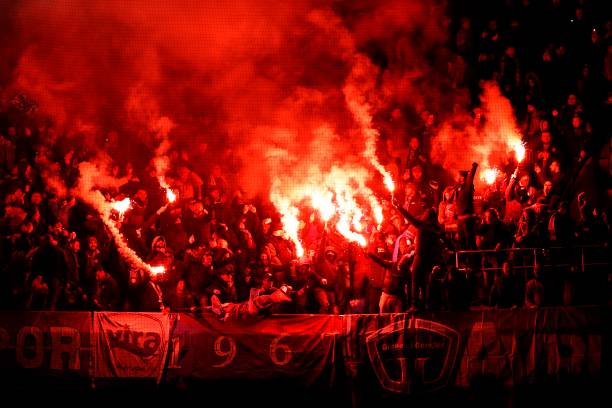 The Yigidos are currently sitting pretty at the Turkish Super Lig summit and are looking more and more likely to lift the league title for the first time in their history.
Match after match, Sivasspor continue surprising and defying the odds as they further consolidate their lead at the top of the league standings. It is definitely the case of a little terrier punching well above its weight.
The Anatolian club is doing amazingly well despite not being able to enjoy the financial freedoms of the likes of Galatasaray or Fenerbahce. Budget is closely linked to sporting success but it is always beautiful to see a club defying conventional laws, not to mention becoming a punters favourite when betting on Turkish Bitcoin Sportsbook websites.
The three mastodons of Istanbul (Fenerbahce, Besiktas and Galatasaray) share 65 of the 72 Turkish titles. But it is clear that Sivasspor are out to turn the tide at least this year. Sitting around 500km from Ankara, this club's greatest eves were the ones which saw them win promotion to top tier Turkish football back in 2004 and 2017.
However, there are tons of reasons why this team has done amazingly well this season and has become any neutral's favorite team in Turkey.
Mustapha Yatabare turning back the years
The Mali international has already scored 7 goals for the Turkish leaders and at the age of 34, has shown that there is still a lot of football left in his legs. The former Guingamp man has been one of the most consistent performers in the league and though he may no longer be as sprightly as he used to be a few years ago, it is clear that his experience is all he needs to guide the team to what we dare consider a much-deserved piece of silverware.
Beating all sorts of challengers
While winning against the lesser teams is important to build on momentum, the greatest victories are the ones that come against traditional giants. And this is exactly what the Anatolians have done. They've managed to defeat Besiktas twice and Galatasaray and Fenerbahce once, thus outlining their credentials as more than just a team that is flirting with shaking things up.
A strong defense
While the Turkish league may not be the sort of league where you would see defense showing a lot of stability, the same cannot be said about Sivasspor who boast the best defensive record in the league after Galatasaray.
The league leaders have conceded only eighteen goals and a lot of this is down to the leadership qualities of summer signings Aaron Appindangoye and Caner Osmanpasa and the experience of Brazilian full back Marcelo who has been leading the backline like an animal.
This is a very hard team to breakdown and that is down to the fact that rather than defending in numbers, Sivasspor are very good at not breaking their shape even if they are facing a technically superior opponent as was the case in their 2-1 win over Besiktas where they were down to ten men but still dealt with the onslaught professionally.
Strong midfield
The team has definitely gotten its basics spot on with young Emre Kilinc providing six assists and seven goals and Mert Hakan Yandas providing four and scoring eight. Hakan Arslan on the other hand, is the reason why his two fellow countryman have been able to enjoy the sort of offensive freedom they craved so bad last season.
The 31-year-old sits comfortably at the base of midfield and breaks up play whenever needed.
Alongside Isaac Cofie whose performances might not be making the headlines but have been critical to the team's success.
Goalscoring strikers
While the club has used six different strikers this season, it is clear that manager, Riza Calimbay knows his squad very well given that every striker has actually pitched in when needed. there are no goalscoring beasts in this team but when it comes to the team looking for someone for inspiration, someone has pretty much always stepped up. This is a true hallmark of title winning teams.
A well-managed club
Clubs in Turkey are usually always in some sort of turmoil but that is not the case with Sivasspor whose owners try their best to do everything right. The club is serious when it comes to growing in the league and has become renowned for paying salaries on time – something that isn't common in Turkey.
An astute tactician at the dugout
Calimbay may not have won anything as a manager but the Besiktas legend knows the league very well. After spending 16 years playing for the same team, he has now spent almost twenty years in football management.
And astute tactician who has shown a lot of openness when it comes to trying new things, Calimbay is in his second stint as Sivasspor manager and has definitely found the formula for success.
Knowing that the club didn't have a lot of transfer budget, the former Turkey international made shrewd signings in the summer transfer window including 11 players who were signed for free. Out of those 11, 8 have contributed heavily to the club's progress including Mamadou Samassa and Yatabare.
Clearly, this is a team that has found the right formula to win a title without having to break the bank on expensive recruits.