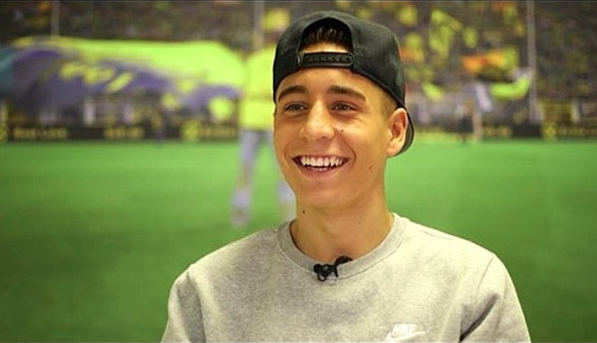 Galatasaray vice-president Abdurrahim Albayrak has revealed that Celta Vigo winger Emre Mor is still a target.
In fact, Albayrak claims that the Lions could complete the transfer at any moment and that everything is in their hands.
He expects there to be a decision next week but also stated that he feels Celta Vigo have been very 'crafty'.
According to Albayrak, Celta Vigo had no interest in Mor until he arrived in Turkey and only then did they ask for a transfer fee.
"Reports that the Emre Mor transfer is off are false," Albayrak was quoted as saying by Turkish-Football.
"Everything is in our hands right now and a lot could happen next week.
"Celta Vigo have been a bit crafty, they had no interest in Mor but then wanted a transfer fee from us after he arrived in Turkey."
Albayrak also made it clear that he believes that Galatasaray manager Fatih Terim is the only coach who can sort out the unruly winger.
See More: Super Lig Fixtures List Released, The 2019-20 Season Will Start
"I told Emre this himself, nobody other than Fatih Terim can get him under control," he added.
"He knows this as well. We thought everything was wrapped up but then it all got complicated."
Mor is currently in pre-season training with Celta Vigo and he does have another three-years left on his contract.
The Turkey international has however, fallen out of favor at Celta due to repeated disciplinary issues throughout last season culminating with him being dropped from the squad.