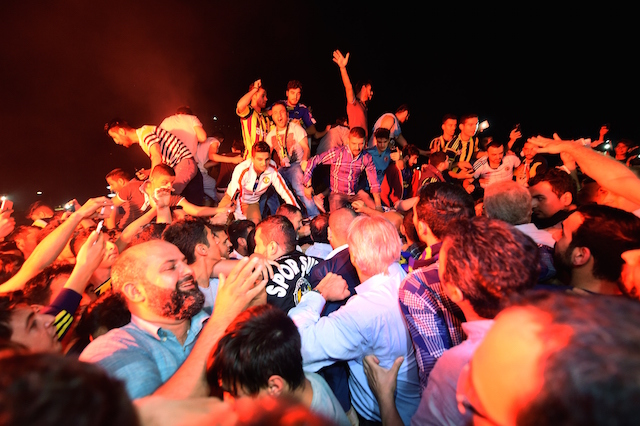 Alternative to Sports Betting – Try an Online Casino
The beautiful game – football; it is virtually the only sport which is played in basically every country in the world.
On top of being the most played, football is also the most watched, the most written about and the most talked about sport on the planet, too. Therefore, it is not surprising that football is now the most popular sport for sports betting.
A UK Gambling Commission report stated that nearly half a billion pounds were bet on football matches alone in 2015 – the second most popular, horse racing, pulled in £340 million.
Online bookmakers have played a vital role in boosting football betting. The comprehensive market depth means a punter can place a wager on anything from the match result to over/under goals, total corners/cards or even the number of tackles made by a certain player.
However, betting on football has its limitations as well which paves the way for the online casino to shine, and here's why.
Similarities & Differences Between Sports Betting and Online Casinos
From a simplistic viewpoint, both are forms of gambling so they share that common label but the answer is a little more complex than that very broad assertion.
Sports betting is knowledge or skill-based – a bettor will place a wager on a result/outcome based on their knowledge of the people/teams/match. This is comparable to casino games such as blackjack, 3-card poker or casino hold 'em. Such games rely on knowledge and strategy – the player is making an educated decision before the wager.
Slots, on the other hand, are like buying a lottery ticket. These are not a game of skill so they are dramatically different to sports betting. The appeal is hitting the big jackpot and winning thousands or possibly millions of euros.
Online Casinos are Fun and Relaxing
Let's be honest, sports betting can be a rather tense affair at times. When a wager is placed on a certain outcome in a game, often the enjoyment factor is replaced by other emotions.
For example, if a bettor has nine correct predictions on a ten-fold football accumulator, the last match becomes a rather nerve-wracking, stressful occasion. The same can be said if a bettor bets on the correct score in a single game and with 80 minutes gone they are on for a win. The last 10 minutes have the bettor watching is a state of mild anxiety.
The online casino is different in that it offers a more fun-filled, relaxed atmosphere. Possibly, it is due to the instantaneous nature of the games or perhaps it's knowing that each game has a regulated RTP (return to player) which provides assurance over the long term.
Table game enthusiasts know by sticking to the game's optimal strategy, they will keep the house edge to a minimum (based on prolonged playing). Online video and classic slots allow the player to set a predetermined bet value and how many bet lines to play. It is then just a case of relaxing and spinning the reels.
That isn't to say that online casinos don't get the pulse racing – because they most certainly do. When a bonus feature is activated on slots and there are free spins and multipliers in play – the excitement levels go through the roof.
Quick Tips for New Casino Players
If you've never experienced the thrill of an online casino, here are a few quick tips to make sure you get off on the right foot.
Try out the free games
The vast majority of online casinos make its games available in free-play mode. This is an excellent starting point for new players just entering the online casino world.
With free-play blackjack and other card and table games, it gives the player a chance to learn the rules of each game and try out a strategy or two. Free-play slots are excellent for understanding paylines, seeing special features and learning to play the bonus rounds.
Find an attractive bonus
All online casinos have bonuses and promotions so have a look around and find one which appeals to you. No deposit bonuses are awesome as they don't require a player to pay. This gives a glimpse into the thrill of casino gaming without using your own money.
Other popular bonuses are free spins, deposit matching bonus, cash-back deals and reload bonuses. Each will come with wagering requirements – we suggest you seek out casinos offering 35x or fewer for this.
Games to suit your bankroll
Whether you are a casual player or a high-roller, an online casino will have games to fit your bankroll. Slots can range from 10c a spin up to €200. Table games usually offer different limits, too. Find your budget range so you maximise your casino experience.
What you can win depends on the games you play. One of the most popular areas within an online casino is the progressive jackpot library. These jackpots can reach €10 million, so we are talking serious life-changing amounts of money, and RNG technology means you stand as much chance as any other player.
Summary
So, should you give online casino games a try? That's entirely up to you, but it sure is fun!
If you're totally new to casino games we suggest playing some of the slots which offer multi-million jackpots, or if you fancy a little excitement, blackjack or roulette both offer that.
Good luck and we hope you're the next headline grabbing player who walks away with a life-changing jackpot.