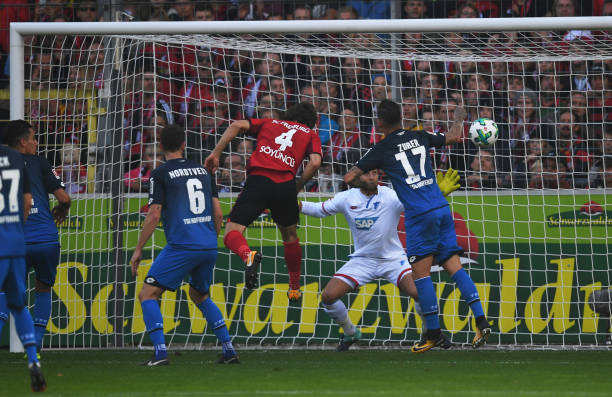 Altinordu are working towards building a completely home-grown squad.
And to be fair to them they have been doing a tremendous job developing players over the past few years.
Despite the project being in its infancy Altinordu have managed to get more Turkish international players into top-five leagues than all three Istanbul giants put together.
Cengiz Under made history becoming the first Altinordu developed player to feature in the Champions League semi-final as Roma beat Liverpool 4-2 in Rome yesterday.
Meanwhile, a less talked about but just as talented youngster, Caglar Soyuncu has been making a name for himself in the Bundesliga.
See More: 3 reasons £30m Arsenal Target Caglar Soyuncu Would Be A Success At The Emirates
Altinordu president Seyit Mehmet Ozkan confirmed that his former pupil is set to join Arsenal today.
What was not picked up from the International Football Economic Forum held at The Grand Tarabya Hotel in Istanbul was that Ozkan confirmed he will be traveling to London.
Not to meet with Arsenal – why would he, Soyuncu is a Freiburg player now – but with Chelsea.
Turkish-Football reported Ozkan as saying: "Caglar Soyuncu and Cengiz Under are our first success stories but it is just the beginning.
"We have new goals. I will watch Freiburg play in Germany, hold talks and then travel to England for the Chelsea game on Sunday.
"I will hold talks with both clubs and I want to sell a player to both clubs.
"That is why I will be there."
Berke Ozer is among the names Ozkan will be negotiating with Chelsea over.
Altinordu manager Mustafa Eroglu confirmed that the Blues have been scouting the 17-year-old goalkeeper nicknamed the Turkish Donnarumma.
Eroglu said: "Chelsea have been sending scouts to Izmir for Berke Ozer and to take a look at our project.
"At our last meeting they said they could send us players on loan but they seemed shocked when I said we had to politely decline."
Chelsea goalkeeper coach Christophe Lollichon and – loan player technical coach – Eddie Newton were also in Turkey in January keeping tabs on Ozer.
"We were impressed with Berke and other players here, we'll continue to scout them," he said.
Ozer was recently named in the Guardian Next Generation series, 60 best young talents in world football.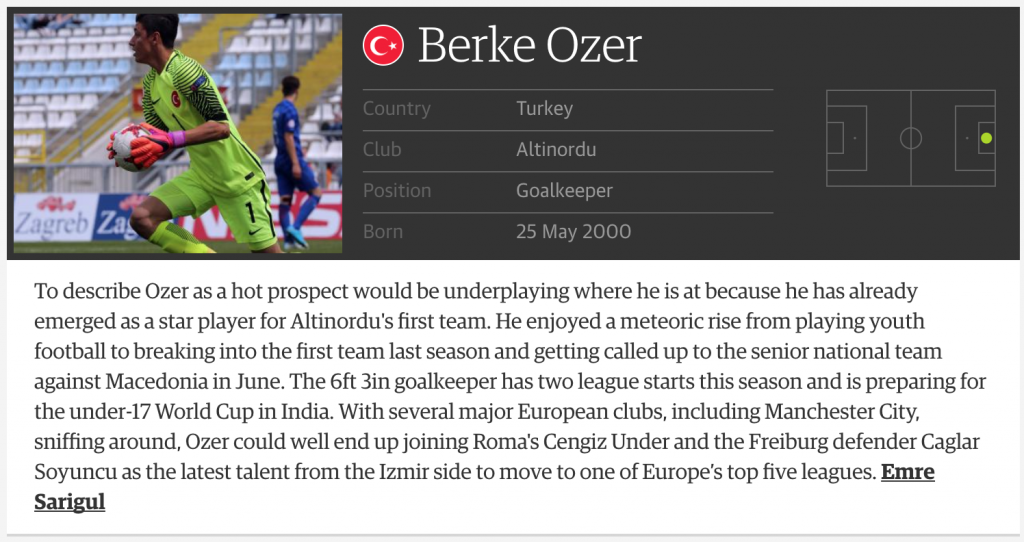 Ozkan also revealed that he has arranged a report for Arsenal which will be handed to the club and that Soyuncu turned down Bayern Munich.
"Caglar Soyuncu is set to join Arsenal," he added.
"Of course we would make a cut from the transfer if he joins Arsenal.
"Arsenal asked us for data on his time at the club, we have put something together for them which will be handed over.
"Bayern Munich also wanted him but he's on the way to the Premier League."