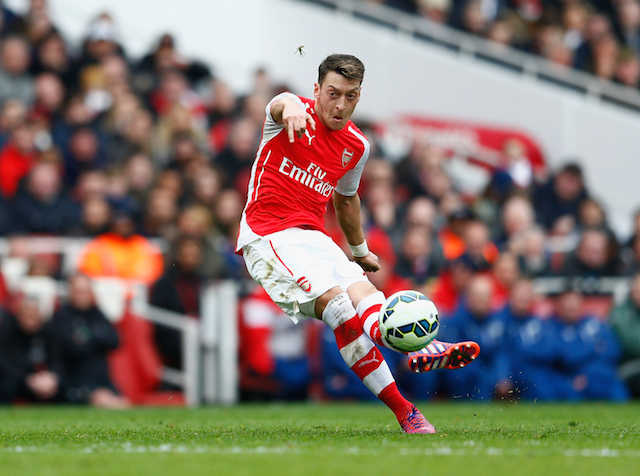 Arsenal manager Arsene Wenger is happy with Mesut Özil according to his agent Dr Erkut Söğüt.
The agent also underlined that Özil is happy at the North London based club and that he has kept improving his game in the Premier League.
Speaking to the Vatan newspaper Söğüt said: "Mesut is very happy at Arsenal and his manager is very happy as well. Personally I think he is going to keep improving."
Özil joined Arsenal on a record £42.5 million transfer from Real Madrid in 2013 and still has another three years left on his current contract.
The agent did however, also confirm that Turkish giants Fenerbahçe have expressed an interest in the Arsenal star.
"Fenerbahçe are serious but it all depends on what answer Arsenal give. It will all become clear at the end of the season," Söğüt told Vatan.
The 26-year-old is the highest paid players in the current Arsenal squad and world football.
The World Cup winner is the 12th highest paid footballer in the world when his total earnings are factored in according to Forbes.
The 26-year-old is reported to earn a total of £12.43 million per-season, £8.43 million of which stems from salary and bonuses while £4 million derives from sponsorship which makes him the highest paid Gunners player in the current team.
See More
Arsenal fans react to Mesut Ozil's star performance against Stoke City
Man Utd star Memphis Depay unable to prevent Dutch defeat against Turkey