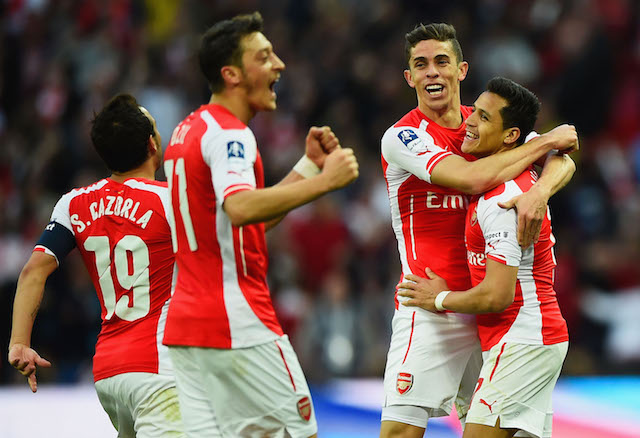 Arsenal manager Arsene Wenger has revealed that Theo Walcott, Kieran Gibbs andMesut Ozil will all miss this weekends FA Cup clash with Preston on Saturday due to injuries, according to the Daily Star.
The French tactician has also confirmed Francis Coquelin will be out for between three to four weeks.
Wenger also had bad news regarding Santi Cazorla who has been out for over three months with an achilles injury.
"At the moment he is far," Wenger was quoted as saying by the Daily Star.
"It's not going as quickly as I imagined it. Certainly in January he will not come back.
"It could be a bit longer than three months. At the moment I don't really know but I have a schedule that he is not planned to go outside and run.
"Once a player goes outside and runs I count six weeks. So obviously in January he won't play.
"He started the season in a great way and he was the dominating player in the squad."
Meanwhile, Wenger has confirmed that Mesut Ozil is not expected to feature for the Gunners until at least January 14.
The 28-year-old missed the Gunners 2-0 victory over Crystal Palace and was also sidelined during Arsenal's 3-3 draw with Bournemouth on Tuesday evening.
Arsene Wenger confirmed that Ozil is likely to miss this weekends FA Cup clash with Preston. The Germany international is also a doubt for the Gunners trip to Wales next week where they will take on Swansea in the League.
The Gunners missed the chance to move up into third place in the league after failing to defeat Bournemouth. Ozil has been in exceptional form with seven assists and nine goals in 23 apperances for Arsenal this season.