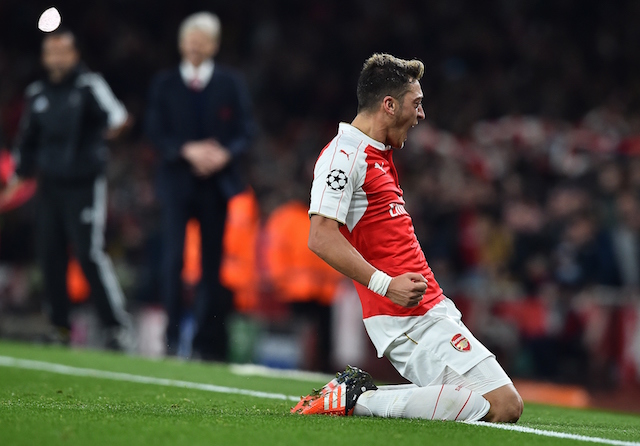 Arsenal manager Arsene Wenger has revealed that Alexis Sanchez will be dropped for this weekends encounter with Preston in the FA Cup this weekend.
The experienced tactician stated that he will be giving Sanchez a much needed rest in time for next weekends Premier League encounter.
Wenger went onto explain that Sanchez's long distants trips to play for the Chile national team are taking their tole and that he always planned to give the former Barcelona man a break in January.
"Alexis wants always to play," said the boss, "and on one side when I don't play him, people say 'why don't you play him?' and on the other hand I am criticised for using him too much," Arsenal boss Arsene Wenger was quoted as saying by the Gunners official website.
"But I always planned in my head, no matter what happens, that in January he will need a breather.
"What we forget is that when they go away for international games they travel to Chile. Then they play sometimes 2,000 miles away, they travel back and then they come here and play the next day again.
"They are human beings – you have to give them a breather at some stage. Mentally and physically [Alexis needs a rest] because at the moment he is a bit jaded. You can see that he is tired."
Sanchez has just 18 months remaining on his current Arsenal deal and is in a contract stand-off with the north London based club.
The 28-year-old has been in stunning form for Arsenal this season with 13 assists and 15 goals in 26 apperances.
Arsenal take on Preston this weekend in the FA Cup and face Swansea on the Premier League next weekend.