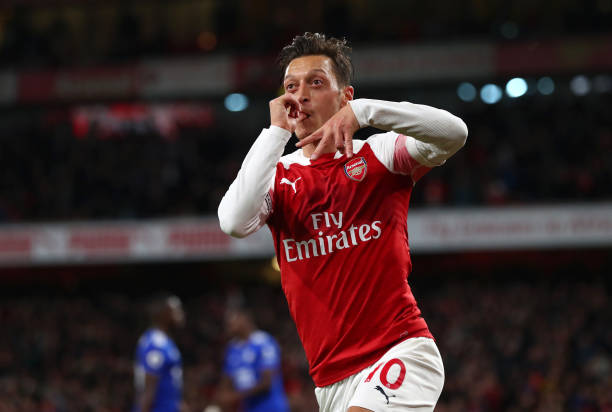 Arsenal manager Unai Emery has responded the rumours that the transfer of Denis Suarez will result in Mesut Ozil being pushed to the sidelines.
Emery made a frank assessment about Ozil's place in the team after being asked about the future of his star playmaker.
The Spanish head coach revealed that the transfer of Suarez will not have an impact on Ozil's place in the team as he plays in a different position.
Emery said: "It's no change for him [Ozil]. Suarez is coming here because we have a lot of problems on the wing.
"We haven't got players to play right or left – that is the reason.
"I will decide on the team tomorrow but if Denis starts, then I have confidence in him.
"He can play right, play left, inside like a 10 player, and I am going to use him in all the positions in the attacking third.
"He played with us at Sevilla as a left winger, at Villarreal as more of a right winger and at Barcelona, he plays inside and outside. The possibility and capacity is all different.
"He has character, big character, and he has the quality to play here. He knows the language – he can speak English, which is important for us.
"Secondly, he played at Manchester City with the youth teams. He has a big experience in Spain, at Sevilla, at Villarreal, where he played in a semi-final against Liverpool in the Europa League.
"After, he played with Barcelona, not in the first XI a lot of times, but he helped them there and played in the Champions League, in an important team with important players. I think for him it's easy to adapt with us."
Ozil made his first start of 2019 for the Gunners last Tuesday against Cardiff City. The North London based outfit won the game 1-0.
Arsenal take on Manchester City at the Etihad Stadium on Sunday in the Premier League.
The Gunners will be taking on a City side hoping to bounce back from a shock loss to Newcastle earlier in the week.
City ended up slipping five points behind Liverpool in the title race.
Arsenal meanwhile head into Sunday's clash in 4th place, ahead of Chelsea on goal difference.