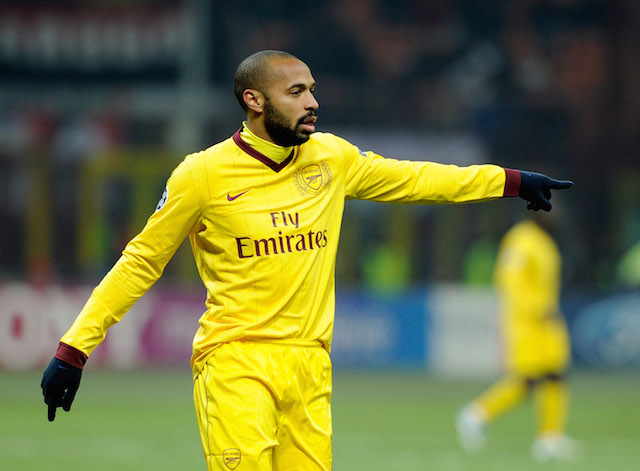 Mesut Ozil is currently the top assist provider in the Premier League having already setup 18 goals this season.
Arsenal boss Arsene Wenger has admitted that he finds Ozil's assist stats impressive but that he wants more goals from the playmaker.
Wenger underlined that he wants Ozil to score more goals like a former club legend Thierry Henry did during his playing days.
"It's good that Mesut follows Thierry on the assists, I want him to follow him on the goals as well!" Wenger was quoted as saying by the Evening Standard.
The Gunners head coach did however, state that it would be unfair to compare the two players directly as they play in different positions.
 "His stats for assists are also very impressive. He is closing in on Thierry Henry's record, but Mesut is a playmaker and Thierry was a striker so they are completely different positions and completely different psychological profiles as well – but they are two exceptional players," he added.
Ozil is closing in on Henry's league record of 20 in a single season and has hit the back of the net seven times in all competitions – his highest goal record since joining the north London based side from Real Madrid in 2013.
The World Cup winner does however, have some way to go if he is going to match Henry's 228 goals for Arsenal.
https://twitter.com/_futmais/status/705205819617492992
See More
Mesut Ozil provides most key passes for Arsenal during Swansea defeat
Mesut Ozil wins Arsenal Player of the Month award for 4th time