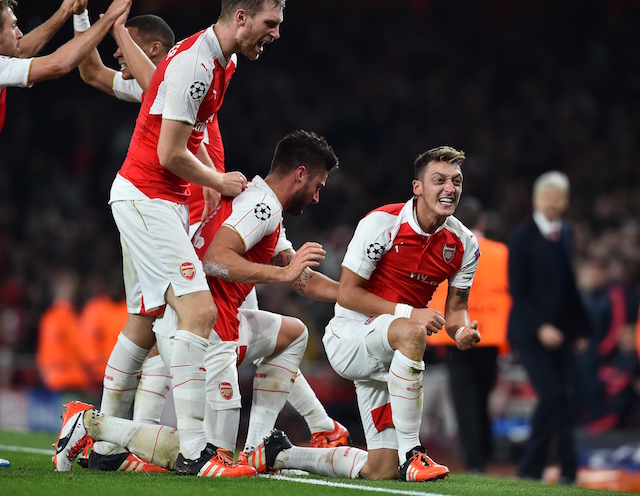 Arsenal legend Martin Keown has slammed Mesut Ozil and Alexis Sanchez.
Both Ozil and Sanchez's futures at Arsenal is cast in doubt as they enter the final season of their contract. The Gunners have offered the pair new contracts however, neither are yet to put pen-to-paper on a new deal.
Keown has criticised the pair's performances in recent months and has accused them of 'downing their tools.'
"The club have to work out whether they are willing to push the boat out and pay Sanchez and Ozil substantially more than anyone else," Keown told the Daily Mail.
"They are two special players for Wenger. He warms to players who are particularly gifted with the ball — they are the core of his beliefs in football.
"But there can be problems if you over indulge them. When there was talk of Sanchez and Ozil wanting out, it coincided with Arsenal losing seven games in 12 and getting knocked out of the Champions League.
"Sanchez and Ozil downed tools during those games. There is a fear that if Arsenal give them ridiculous sums of money to stay, they could throw their toys out of the pram once more when things go wrong."
The criticism levelled at Ozil and Sanchez may however be quite unfair. The Germany international has 13 assists and 12 goals to his name this season. Meanwhile Sanchez has provided an impressive 19 assists and 28 goals for the Gunners this term.
Arsenal currently find themselves in fifth place in the Premier League after 37 games. The Gunners are facing the prospect of missing out on UEFA Champions League football next season.
Arsene Wenger's side need to win their last game of the season and hope Liverpool drop points against Middlesbrough.
The Gunners host Everton at the Emirates on Sunday.