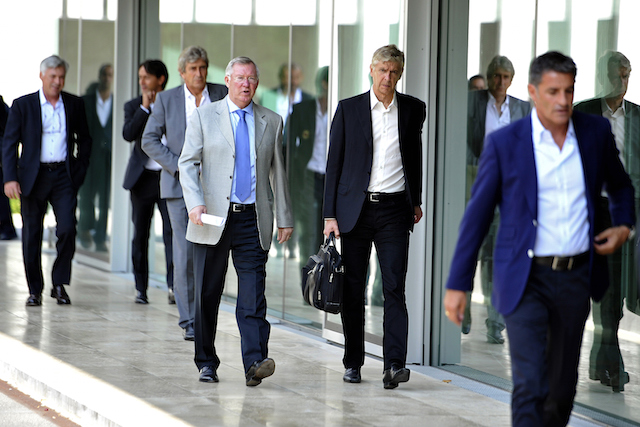 Arsenal duo Alex Oxlade-Chamberlain and Jack Wilshere's future at the Emirates is in doubt following the Mesut Ozil and Alexis Sanchez contract stand off, according to the Mirror.
Per-the-source, Sanchez and Ozil are holding out for pay rises in excess of £200,000 a week, which could impact on the Gunners finances as they look to negotiate new contracts of Chamberlain and Wilshere.
However, Wenger is wary that if they break the bank for Ozil and Sanchez, then the squad's other big names could also come back asking for pay-rises.
Both Chamberlain and Wilshere have just 18 months left on their current deals with Arsenal. Wilshere is currently on a season-long loan at Bournemouth while Chamberlain has struggled to cement a place in the Gunners starting line-up.
Hector Bellerin recently put pen-to-paper on a six-year contract worth £100,000 a week.
Arsenal take on Preston this weekend in the FA Cup and face Swansea on the Premier League next weekend.