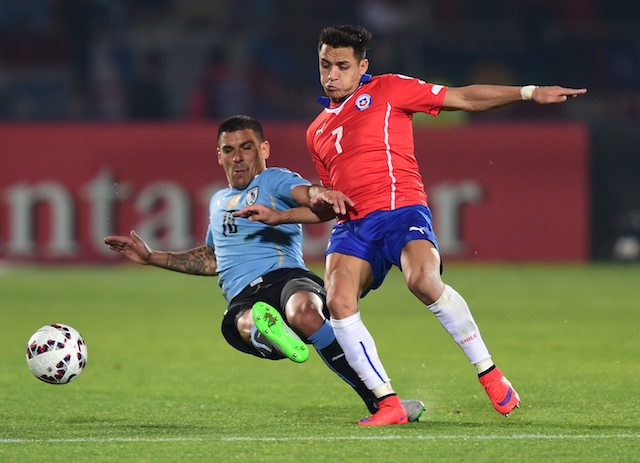 Arsenal fans rage as Liverpool star beats Sanchez to PFA Team
The PFA revealed their team of the season earlier today and it appears to have left a bitter taste in the mouths of some Arsenal fans.
The omission of Alexis Sanchez has left Gunners fans feeling disgusted and they have taken to social media to let their feelings be known.
To make matters worse Mesut Ozil was surprisingly left out of last seasons PFA team of the year.
See More: Chelsea target buys house near Stamford Bridge stadium
This was despite Ozil coming an assist away from breaking the Premier League assist record.
Sanchez has racked up an impressive 18 assists 23 goals in 42 appearances for the Gunners this season. Contrast this with Sadio Mane's 11 goals and 11 assists this term.
Moreover, Eden Hazard has just 6 goals and 10 assists to his name this season and beat Sanchez to a spot.
We took to social media to share a selection of responses from Arsenal fans.
Hazard -14goals, 5assists
Mane -13goals, 5assists
Sanchez -19goals, 9assists
Is PFA AWARD about individual performance or team performance?

— Princekobby Muhammad (@Princekobby04) April 20, 2017
Where is Sanchez , this is really a joke

— Ichiban✨🇬🇭l 🇳🇱 (@myty_star) April 20, 2017
Alexis Sanchez isn't in the @PFA team of the year,easily the most biased voting by the PFA,and worst TOTY

— Oluoch Fredrick. (@oluoch_fredrick) April 20, 2017
Mane over Sanchez in the PFA team of the year is a bit of a joke

— Cameron Beck Guereca (@_cameronbeck_) April 20, 2017
PFA team of the year is a joke.
19 goals 9 assists. Where's sanchez.

— Rajvardhan singh (@GUNNERTILLIDIE) April 20, 2017
Sanchez not included in the TOTS lmao what a joke @PFA

— J. (@JojoCule) April 20, 2017
Even rival team fans seem to be bemused by the decision.
Tbh Valencia or Moses deserve to be in the PFA team of the year over Walker and Sanchez deserves to be in for Mane.

— JustRedDevils (@JustRedDevils) April 20, 2017
From a Liverpool fan. How does Mane get in the @PFA team of the year but Sanchez doesn't?

— CR (@Chirag9Raval) April 20, 2017
Arsenal return to action this weekend when they take on Manchester City in the FA Cup.