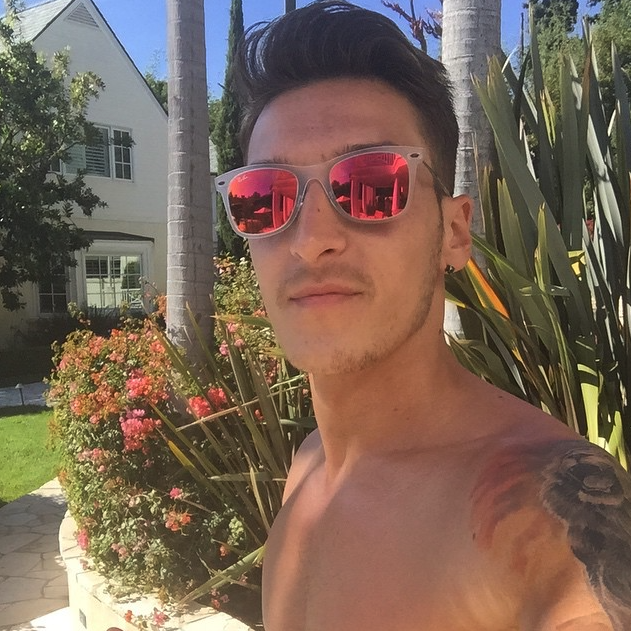 Arsenal fans react to Mesut Ozil being dropped against West Brom on social media
Mesut Ozil will not play against West Brom at the Hawthorns today after failing to make the match day squad.
Ozil has played just 81 minutes in Arsenal's last three games in all competitions.
More: For Mesut Ozil news and everything you want to know about the Arsenal star
The 28-year-old did participate in team training this week and his absence from the squad comes as a surprise.
Ozil is reported to have picked up an injury at the end of training on Friday 17 March but his lack of playing time over the past few weeks and the fact that he has not signed a new contract deal have resulted in rumours that there may be another reason as to why he has not been featuring.
Arsenal did release an official statement on twitter that he does have a hamstring injury following a furious reaction on social media
We've seen a lot of tweets about this, so to confirm…

Lucas and Ozil miss #WBAvAFC with thigh and hamstring injuries respectively pic.twitter.com/3hUoZsan7J

— Arsenal FC (@Arsenal) March 18, 2017
But not everyone was convinced.
We took a look at how Arsenal fans reacted to news that Ozil will not feature against West Brom on social media.
Apparently he has picked up an injury at the end of training on Friday
Injury happened towards the end of yesterday's training session and Wenger clearly doesn't want to risk him. pic.twitter.com/mldQ6V3dBb

— Chris Wheatley (@ChrisWheatley_) March 18, 2017
Ozil missed the Liverpool game and most of the Bayern Munich clash due to illness, did not play against Lincoln in the FA Cup and is out of the West Ham match.
The Arsenal star faces an uncertain future at the club as he has yet to extend his contract.
There are rumours or conspiracies theories that the actual reason for him not playing are not unrelated to his reported illness and injuries.
Mesut Ozil out today with a 'loss of will to play for the Arsenal'…….Quite nasty that…..Several months/years out #Arsenal

— chris leonard (@chrisleonard666) March 18, 2017
An embarassment @bishopope4: Ozil got a 13 day rest,played 75mins and he is now out injured,this guy is just a luxurious burden"

— BIG BEN (@merengue4) March 18, 2017
@Arsenal @LP10oficial @MesutOzil1088 Do you think we are stupid? Both are off in summer. Happy Özil is gone but Lucas never got a chance

— arsenalmad79Reloaded (@arsenalmad37) March 18, 2017
@Arsenal @LP10oficial @MesutOzil1088 Lucas tweeting before the game like everything was fine. And no mention of a hamstring injury for Özil

— Jimmy Ottaway (@JimmyOttaway) March 18, 2017
Confirmed that Mezut Ozil misses the game today due to having left Arsenal several weeks ago.

— MB (@1burnm) March 18, 2017
Pretty dark stuff!
There's been more confirmed sightings of Madeleine McCann this season than Mesut Ozil

— Mentally Jaded 😂 (@LeeGunner82) March 18, 2017
Is he pregnant?
@ChrisWheatley_ First he doesn't look great, then he's sick, and now he has mobility problems. It's obvious – Ozil is pregnant!

— Pep Linden (@Pep_Linden) March 18, 2017
Not everyone brought into the conspiracies
Those people with no knowledge inside the club will assume Ozil has chosen not to play, when in actual fact, he's likely actually injured

— Ever, Greatest (@FaithInWenger) March 18, 2017