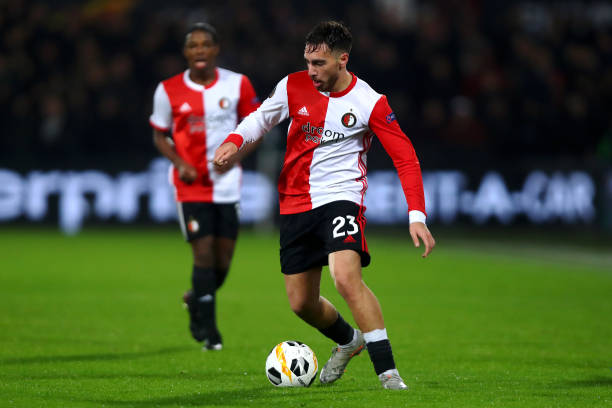 Arsenal are preparing a bid for Turkey U21 international Orkun Kokcu.
The 19-year-old has attracted attention from a host of European clubs after breaking into Feyenoord's starting eleven this season.
According to the Spanish outlet La Razon, Arsenal is leading the race to sign Kokcu as they prepare to 'outbid' La Liga giants Sevilla.
Per the source, Arsenal are lining up a £25 million offer for Kokcu which is more than Sevilla are currently prepared to bid.
Kokcu has been in impressive form with four assists and two goals in 22 appearances in all competitions.
The 19-year-old's contract expires in 2023 however Kokcu is understood to be available for the right price.
Kokcu is a Turkey international but he would have no trouble getting a work visa to play in England as he was born in the Netherlands and has EU citizenship.
Arsenal currently sit ninth in the Premier League having registered three victories in a row. However, it is unclear when the Gunners next fixture will take place due to the coronavirus.
An emergency Premier League board meeting will be held via conference call later on today in which clubs are expected to agree upon a resolution or plan for the remainder of the season.