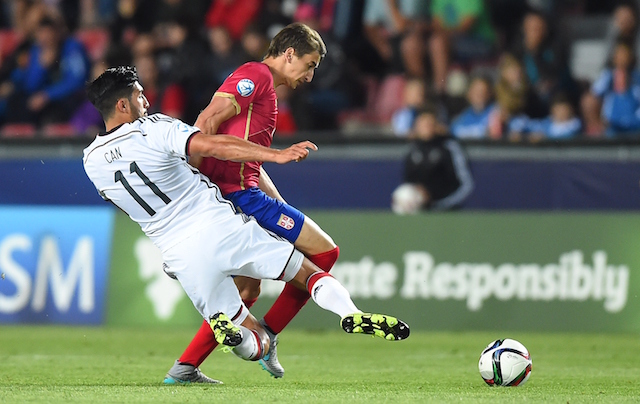 Arsenal injury news: Joachim Low issues Mesut Ozil update
Germany manager Joachim Low has issued an update regarding Mesut Ozil's injury.
The experienced tactician has revealed that Ozil will not feature in this week's Germany v England international friendly.
Low stated that Ozil has been ruled out with a hamstring injury. The 28-year-old also missed Arsenal's embarrassing 3-1 defeat at the hands of West Brom due to the same injury.
PSG star Julian Draxler, Bayern Munich's Manuel Neuer and former Besiktas striker Mario Gomez will also miss Germany's clash with England.
See More: For Mesut Ozil news and everything you want to know about the Arsenal star
"Neuer has reported injured, it's the same with Ozil and Draxler," Low was quoted as saying by the Daily Star.
"They have minor hamstring injuries but it is too much of a risk to play them. Gomez has a groin injury."
Ozil hasn't started a game for Arsenal following their 5-1 defeat at the hands of Bayern Munich in the UEFA Champions League.
The 28-year-old could be on the verge of a summer exit. Ozil is yet to sign a contract extension and will have just a year remaining on his current deal at the of the season.
Arsenal are currently in sixth place, six points behind fourth placed Liverpool.