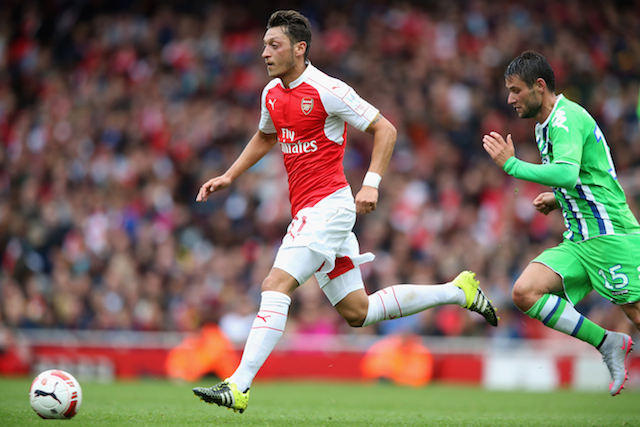 Arsenal News: Mesut Ozil set to leave this summer following Wenger fury
Arsenal News: Arsenal playmaker Mesut Ozil is close to an exit over the summer according to The Sun.
Per the source, Wenger is furious with Ozil for missing the trip to West Brom on Saturday.
The 28-year-old was originally included in Arsenal squad on Friday morning. However, Ozil ended up missing the game due to a hamstring injury.
Arsenal went on to suffer an embarrassing 3-1 defeat at the hands of West Brom.
The Sun states that Wenger is unhappy with Ozil's lack of commitment to the cause. The French tactician is also furious with Ozil decision to accept an international call-up.
The 28-year-old missed several important games this month due to an illness.
More: For Mesut Ozil news and everything you want to know about the Arsenal star
Arsenal sit in sixth place in the Premier League and are six points behind fourth placed Liverpool. The Gunners do however have two games in hand.
The former Real Madrid star has nine assists and nine goals in 31 apperances for Arsenal this season.