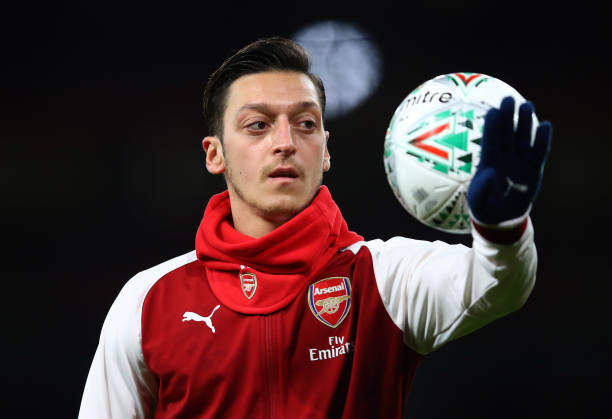 Arsenal star Mesut Ozil played Fortnite online on the Twitch social media platform for the second time tonight.
The playmaker of Turkish origin infuriated his fans after forgetting to turn on the in-game sounds during his stream.
Ozil was urged to turn the sounds on in the comments sections with hundreds of messages sent.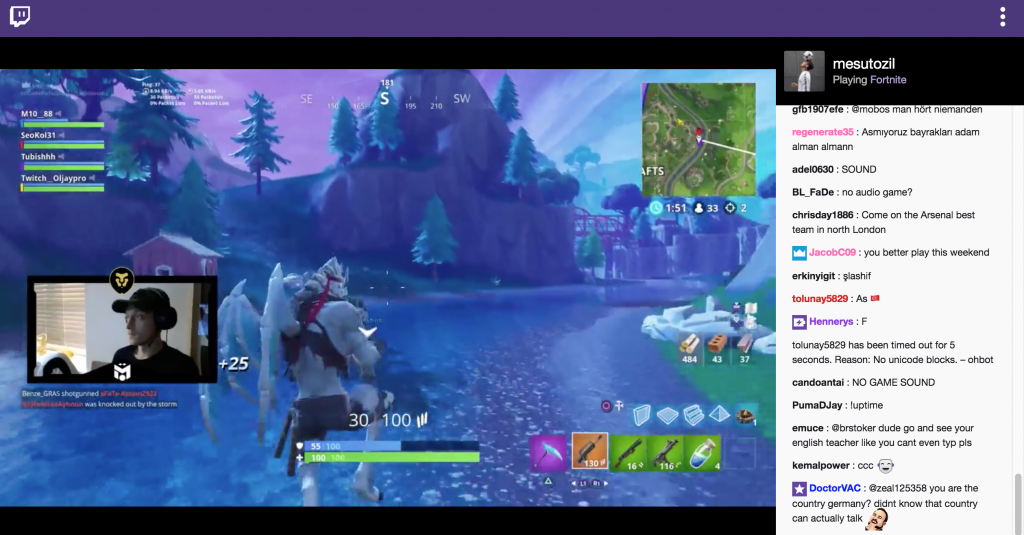 Ozil was asked in Turkish, English and German to turn on the sound but was too enthralled in his game to turn it on.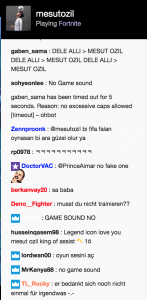 Ozil is actually still playing Fortnite as we write and could be on for quite a while considering his first stream last week lasted two hours.
Hopefully he figures out how to turn the sound on!
The 30-year-old has also been focused on building his FIFA eSports Team and announced his latest member yesterday.
See More: Arsene Wenger Reveals What Arsenal Star Mesut Ozil Should Do If He Wants To Avoid Losing Motivation
Josh Banh is the latest member of the team and hails from the United States.
And the next one! @SquirrelDET is my 3rd member for Team Özil M10! ?⚽ Josh (16 years old) is from the US and one of the world's biggest FIFA eSports talents! ?⭐ Welcome to the family! ??? #M1Ö #TeamOzil pic.twitter.com/EudKRICqPw

— Mesut Özil (@MesutOzil1088) October 17, 2018
Team Ozil now has FIFA Club World Cup champion Fatih 'Üstun' Üstun, Brazilian Pedro 'PResende97' Resende and Banh.
The playmaker enjoyed the week off during the international break after retiring from national team football for Germany.
Ozil did return to team training after recovering from a back spasm that ruled him out of the 5-1 win over Fulham.
The Arsenal star is expected back for the Leicester City clash at the Emirates Stadium on Monday.