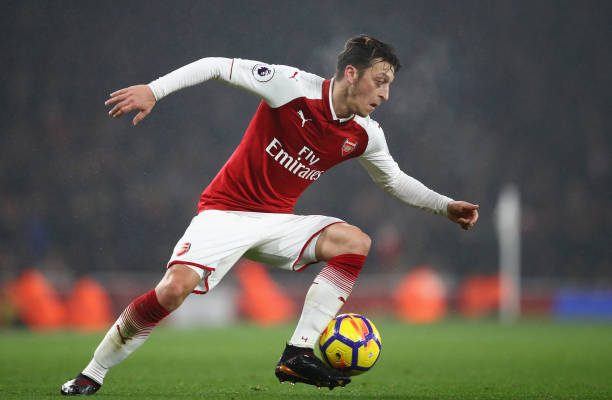 Arsenal playmaker Mesut Ozil celebrated his 30th birthday on Monday and spent it with his fiance Amine Gulse.
Ozil shared a photograph on Instagram having a bike ride alongside the former Miss World Turkey 2014.
The playmaker is a footballing superstar but Gulse is also famous in her own right staring in the Turkish television series Asla Vazgecmem.
See More: Arsenal Star Mesut Ozil Has Created More Chances Than Any Other Player In Top 5 European Leagues Since Records Began – Stats Revealed
Gulse also shared a photograph of Ozil on her Instagram page alongside a message in Turkish which translated to: 'Today is your day my love. I'm so happy you were born. I'm so happy you are mine. Here is for us together for many more happy birthdays.'
Neither Gulse nor Ozil were born in Turkey.
Gulse was born in Sweden while Ozil was born in Germany but both are of Turkish origin and regularly visit the country of their parents where they are popular celebrities.
Ozil has since returned to London where he has been training with the first-team after recovering from a back spasm that ruled him out of the 5-1 victory over Fulham in the Premier League before the international break.
The 30-year-old is expected to be match fit in time for the Leicester City clash next at the Emirates Stadium on Monday 22 October.