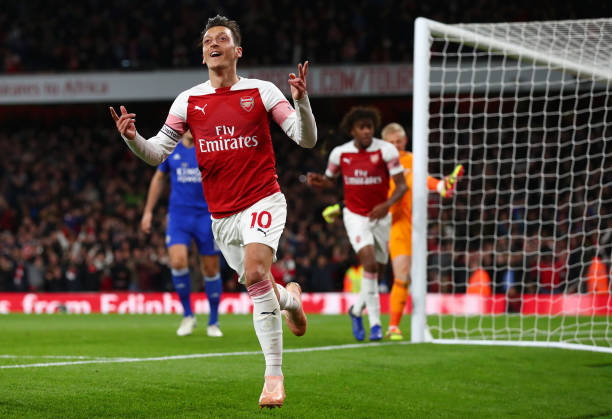 Arsenal star Mesut Ozil has struggled for playing time under the stewardship of head coach Unai Emery in 2019.
Ozil has struggled with back and knee injuries which have kept him on the sidelines but Emery has also left the playmaker of Turkish origin out for 'tactical reasons'.
Additionally, Emery admitted Ozil was match fit for the 2-0 win over Chelsea this weekend but did not receive any playing time.
The 30-year-old has been focusing on Esports in the meantime and recently took part in the Mortal Kombat tournament in London ahead of the launch in April.
Ozil shared a photograph of himself at the tournament on his Instagram channel wearing his trademark hat.
Ozil has an Esports team for the EA Sports FIFA franchise.
Team Ozil includes players from across the globe including FIFA Club World Cup champion Fatih 'Üstun' Üstun, Brazilian Pedro 'PResende97' Resende, Josh Banh and the latest member Chandarana.
Ozil has also been keen on trying to sign eWorld Cup champion Mossad 'MSDossary' Aldossary who he has met.
The virtual football World Cup was backed by world governing body FIFA. 32 of the best FIFA players were involved in the final at the London O2 Arena 16,000 and millions worldwide.
Football clubs like Fenerbahce, Galatasaray and Besiktas have already set up eSports teams but Ozil is the first major player to try and tap into the emerging market.