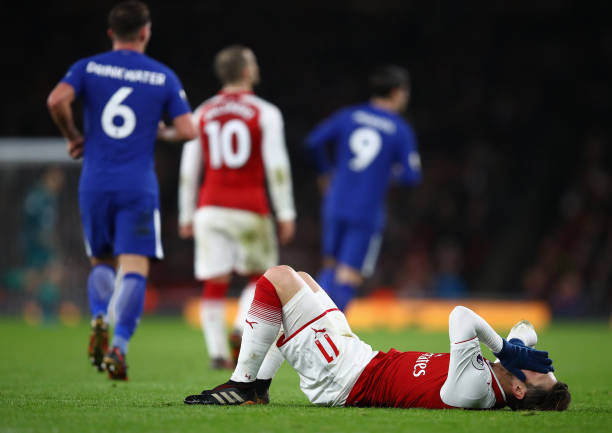 Arsenal star Mesut Ozil missed Germany's final friendly game before the World Cup against Saudi Arabia last week with a knee injury.
Sport Bild report that Ozil has returned to training but he may still be left out of the side against Mexico.
Joachim Low is quoted as saying the following about the playmaker of Turkish origin: "Mesut was not available on Friday, although he would have liked to play. The days off helped him, he has no problems. He has fully trained.
"As far as the lineup is concerned, I will commit myself on Saturday, not now.
"We have a (long) competition. The impressions of all players from this week are enormously important to me."
See More: Arsenal Target Caglar Soyuncu Transfer Decision To Be Made In Next Few Days, Four Premier League Clubs In Talks
Low confirmed Ozil is back in training but did not confirm whether he will be ready in time for the game.
Should Ozil return and Manchester City midfielder Ilkay Gundogan feature, Low did warn that they may face booing from their own fans.
"OK, it is what it is. I cannot influence the whistles. I would have liked it differently but my job is to get them into the flow and help our team," he added.
Ozil and Gundogan came under fire from sections of the German media and fans after handing Turkish president Recep Tayyip Erdogan a signed shirt at a recent event hosted by Turkey during the visit to London last month, with the words on Gundogan's reading: 'To my president, with my respects.'
The 29-year-old meanwhile shared a photograph of himself back in training on Instagram.