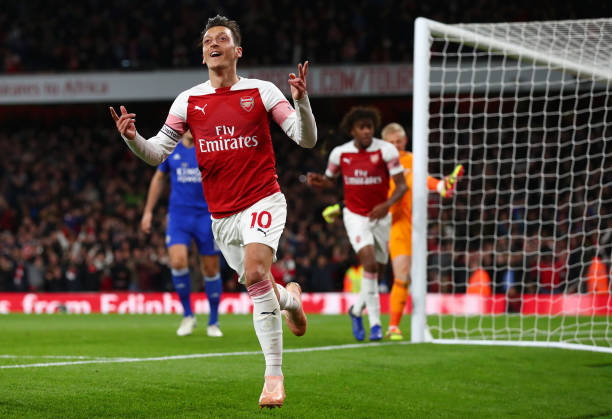 Arsenal star Mesut Ozil was forced to miss the opening Premier League game of the season away to Newcastle United due to 'further security incidents'.
The North London based outfit revealed that they were forced to remove Ozil and Sead Kolasinac from the squad on Friday.
The latest development comes a fortnight after the footballers were targeted by knife-wielding carjackers. Security camera footage showed Kolasinac confronting the gang, after they approached Ozil's car in the Golders Green area.
Neither player was hurt in the incident.
Turkish-Football understands that Ozil was not harmed in the latest incident either and is safe and well but police are investigating the incident.
Arsenal released a statement that neither Ozil nor Kolasinac would be allowed to travel to St James' Park.
See More: The Secret Life Of Arsenal Star Mesut Ozil
"Mesut Özil and Sead Kolasinac will not be part of the squad for our opening match against Newcastle following further security incidents which are being investigated by the police," it read.
"The welfare of our players and their families is always a top priority and we have taken this decision following discussion with the players and their representatives. We are liaising with the police and are providing the players and their families with ongoing support. We look forward to welcoming the players back to the squad as soon as possible. We will not be making any further comment on the matter."
Ozil has another two-years remaining on his contract and despite being linked with a summer exit he will be staying at Arsenal this season.