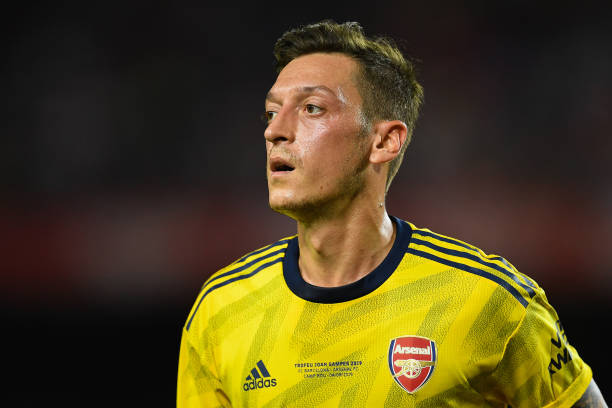 Mesut Ozil has been linked with an Arsenal exit throughout the summer but Turkish-Football can confirm that he will be staying at the Emirates.
The latest rumour linked Ozil with a move to MLS outfit DC United.
And while it is true that Ozil's agent Dr Erkut Sogut will travel to the US to hold talks with the Washington based club the main discussions will be over a coffee shop – 39 Steps Coffee Haus – with ties to the playmaker.
DC United are looking to replace Wayne Rooney and Ozil is not against the idea of playing MLS football in the future but he will remain at Arsenal for the 2019-20 season.
The coffee shop could however, open at the DC United's Audi Field stadium complex this fall.
Pro Soccer USA quoted DC United senior vice president of business Sam Porter as saying: "Our expectations are to open the coffee shop in 2019 and hopefully before the season ends sometime in October.
"Sometimes these things take longer, but that is our hope."
The coffee shop has two branches in London – Soho and Knightsbridge.
Ozil is under contract at Arsenal until 2021 and is currently one of the highest-paid players in the Premier League earning £350,000 a week.
Arsenal kick off their Premier League campaign on Sunday away to Newcastle United.