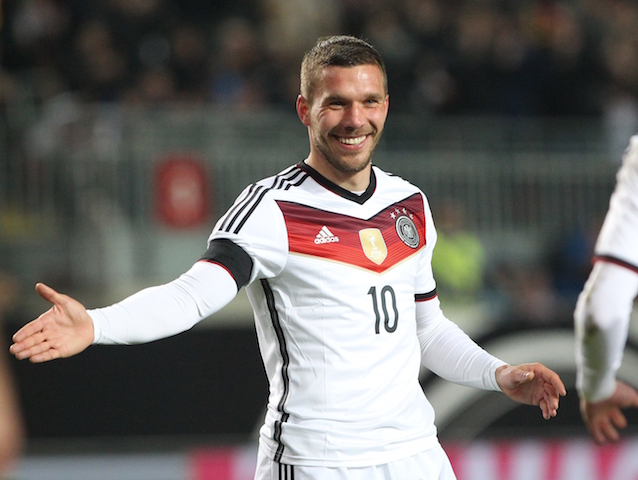 Arsenal striker Lukas Podolski has revealed that he wants to play for Galatasaray in an interview with Galatasaray TV.
The Germany international is currently on holiday in Antalya on the Mediterranean coast of Turkey.
"I would like to play for Galatasaray they have great fans and I have had a huge response from then on social media," Podolski said.
Podolski also confirmed that talks with the Lions are ongoing and that he hopes the deal goes ahead.
"Talks are ongoing I hope an agreement is reached," he added.
See More
Galatasaray sporting director confirms Podolski interest
Three reasons why Fenerbahce should target Arsenal keeper Ospina
The Istanbul giants have been pursuing Podolski for the past four seasons and made an offer for the 30-year-old striker in January but he opted to join Inter Milan on loan.
The World Cup winner had an unsuccessful spell with the Serie A giants scoring just one league goal and returned from loan at the end of the season.
Podolski is unlikely to stay at Arsenal after falling out of favour with Arsene Wenger. The experienced striker wants first team football to keep his place in the Germany national team.
Galatasaray won the league title for the 20th time last season earning the right to wear the fourth star.