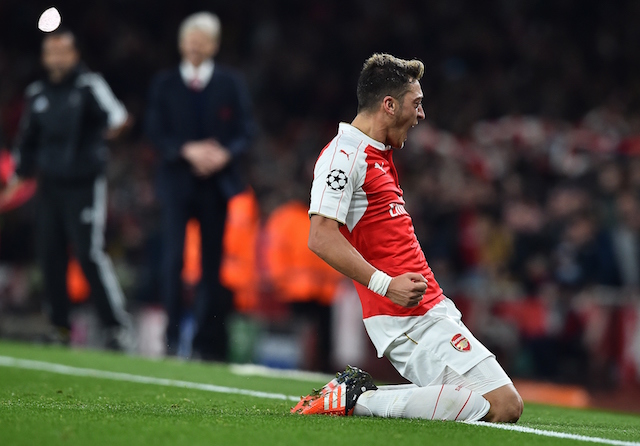 Arsenal team news: Dressing room unrest as team-mates accuse Arsene Wenger of preferential treatment for Mesut Ozil
There have been rumblings of dressing room unrest at Arsenal following Mesut Ozil's poor run of form.
The Daily Mail states that Arsenal players are growing increasingly concerned that Gunners boss Arsene Wenger is too soft on Ozil.
Per the source, Arsenal players believe Ozil receives preferential treatment from the manager.
The Daily Mail also states that some team members are also unhappy with Mesut Ozil's work rate, citing his failure to challenge Ashley Williams during Arsenal's defeat to Everton.
Further fractions within the squad were seen following the North London sides defeat to Manchester City when Ozil urged Alexis Sanchez to thank the traveling Arsenal fans. The Chile international ignored Ozil and walked off the field.
Ozil has also come under fire from sections of the media for his form this season however, the Germany international of Turkish origin has been more prolific in terms of scoring goals compared to his time at Real Madrid.
See More: Everything you want to know about Mesut Ozil
Arsenal boss Arsene Wenger has kept his faith in Ozil despite failing to score a league goal in 2017 and providing just one assist.
Ozil will have a chance to make amends this week when Arsenal take on Bundesliga champions Bayern Munich in the UEFA Champions League.