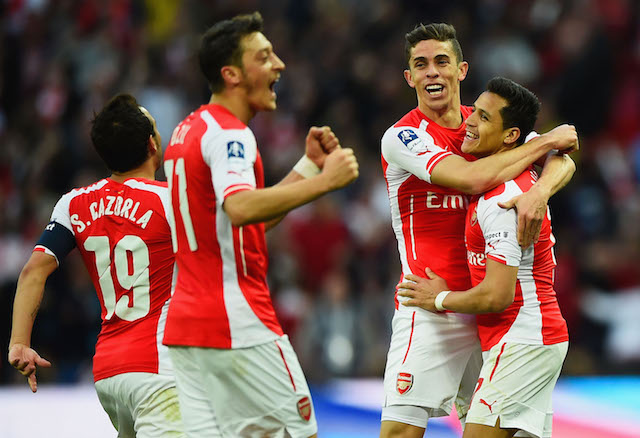 Atletico Madrid are reported to be interested in signing Arsenal star Alexis Sanchez according to the Daily Star [via Don Balon].
Per the source, Atleti boss Diego Simeone is considering replacing Antoine Griezmann with Sanchez over the summer.
According to the report the future of Sanchez could hinge on Manchester United who have been linked with a big money move for Griezmann.
Atleti would consider using the transfer fee raised from the Griezmann transfer to snap up Sanchez.
This of course depends on whether United make a big money move and the long-term future of Sanchez at Arsenal.
The Chilean international's current contract runs until 2018 and Gunners are keen to tie Sanchez down to a long-term deal but negotiations are still ongoing after several months.
This is not the first time Sanchez has been linked with an Arsenal exit but he is reported to be happy at the club and despite rumours that he wants to join a club that can challenge for more silverware he has not made any comments hinting that he wants to leave.
Sanchez joined Arsenal from Barcelona for £32 million in 2014 and has scored 57 times for the club.
The 28-year-old has been in impressive form for the Gunners this season scoring 15 times and providing 13 assists in 26 appearances.