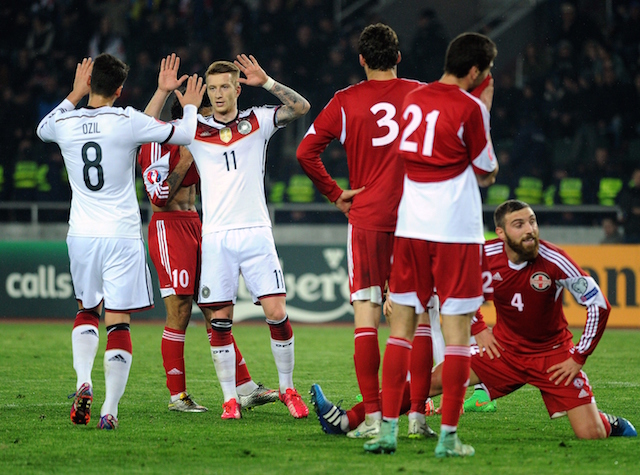 Ballack urges £42.5m Arsenal star not to embark on Turkish adventure to Fenerbahce
Former Germany international and Chelsea midfielder Michael Ballack has urged Mesut Ozil not to move to Fenerbahce.
The Germany legend described Ozil as 'World Class' during a recent inverview with Talksport.
Ballack said that Ozil is 'too good' to play in the Turkish Super League.
The 28-year-old has been linked with a move away from Arsenal after stalling on a new contract. Ozil's current deal with the Gunners expires in a little over a year.
Ballack has encouraged Ozil to set his bar higher if he leaves Arsenal this summer.
See More: For Mesut Ozil news and everything you want to know about the Arsenal star
"Ozil is too good to play in that [Turkish] league," Ballack told Talksport.
"He's playing at a top club in Arsenal and he's a fantastic player – he has what not many footballers have.
"The quality he has is world class, he has showed that many times, especially for Germany, but he is not performing well and now it's on him to analyse it and think about what he wants.
"He can play for any club in the world if his head is right."
Ozil made the move to Arsenal from Real Madrid for a club record £42.5 million back in 2013.
The 28-year-old has made 132 apperances for the Gunners since his move and has won two FA Cups. Ozil has nine assists and nine goals to his name after 31 appearances for Arsenal this season.
Arsenal face Manchester City in their next Premier League fixture on April 2.