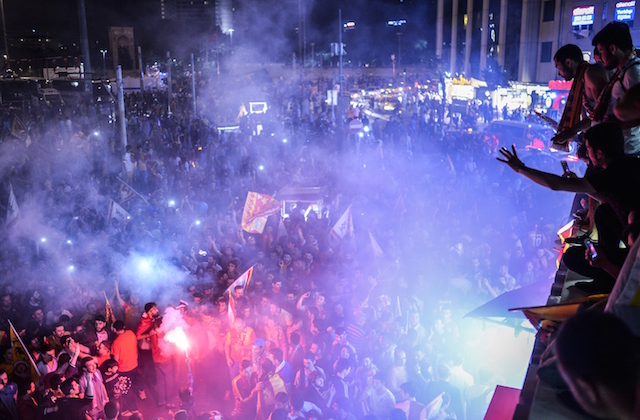 Galatasaray, Champions League winners Liverpool and La Liga title holders Barcelona were the most popular clubs in terms of Instagram interactions in May.
Deportes Finanzas, a Spanish sports and finance management company, revealed data that showed the three clubs had the most interactions across the globe on the social media network last month.
Barcelona topped the list with 103 million interactions while the Lions came in second with 77.8 million interactions and Liverpool were third with 74.5 million interactions.
📲 ⚽ TOP 10 most popular football clubs in the world ranked by total interactions on #instagram during may 2019. .💙💬

1.@FCBarcelona
2.@GalatasaraySK
3.@LFC
4.@ChelseaFC
5.@juventusfc
6.@PerspolisFCIran
7.@ManUtd
8.@ManCity
9.@Arsenal
10.@AFCAjax pic.twitter.com/PtYD5ZOcDa

— Deportes&Finanzas® (@DeporFinanzas) June 12, 2019
Galatasaray have 6.8 million Instagram followers which is the highest in Turkey.
Super Lig giants Galatasaray, Fenerbahce and Besiktas regular rank among the largest and most engaged social media followings in the world.
Turkish sides enjoy fanatic domestic support and have a large following outside the country especially among Turkic states the middle east and the diaspora community in Europe.
Galatasaray ended up winning the league title for the second successive season taking their tally of Super Lig trophies to a record 22.
See More: Iceland 2-1 Turkey: Senol Gunes Loses First Game Since Taking Charge Of National Team
The Top 10 Instagram accounts for worldwide interactions in May were as follows:
1. @FCBarcelona
2. @GalatasaraySK
3. @LFC
4. @ChelseaFC
5. @juventusfc
6. @PerspolisFCIran
7. @ManUtd
8. @ManCity
9. @Arsenal
10. @AFCAjax