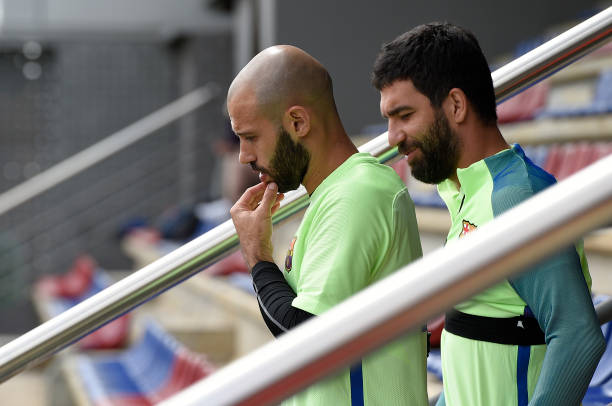 Istanbul Basaksehir have handed Barcelona loanee Arda Turan a record fine following his brawl with popstar Berkay Sahin.
Turan has been hit with a 2.5m TL fine which roughly converts to €370,000.
The fine constitutes around 10 percent of his salary and he could face further punishment if found guilty of the charges brought forward by the singer.
Turan is accused of breaking Berkay's nose, sexually harassing his wife, carrying an unlicensed gun and firing it in the hospital the singer was taken to.
In total, the Turkey international could face 12.5 years in jail if found guilty plus an additional two-year sentence for defamation against the singer.
Turan admits to having a fight but denies harassing the singer's wife and claims he took the gun to the hospital to give to Berkay. The 31-year-old claims he told the popstar to shoot him if he believed the accusations.
Video footage has emerged of the fight at the nightclub which also shows Turan at the hospital Berkay was taken to after the incident displaying the firearm.
See More: Watch: Arda Turan Attacks Lineman, Robinho Crushes Basaksehir Dreams
Video showing showing what Arda Turan got up to on Wednedsay night..

See what happens when there is an international break! pic.twitter.com/PP1f5rqJoU

— Turkish Football (@Turkish_Futbol1) October 13, 2018
The Barcelona man meanwhile revealed he is launching a counter legal case against Berkay to sue him for defamation against his name.