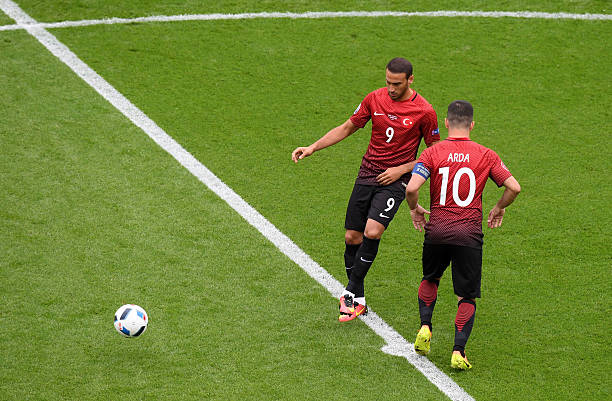 Barcelona midfielder Arda Turan could face a 14.5 year jail sentence after being accused of four separate crimes.
The Istanbul Chief Public Prosecutor's Office prepared an indictment which would see Turan receive a 12.5 year prison sentence for crimes against the singer Berkay Sahin, and a further two-year sentence for defamation against the popstar.
The prosecutor's office charged the Basaksehir loanee with sexual harassment, possession of unlicensed weapons, deliberately endangering general security and deliberate wounding.
Turan admits attacking Berkay last Wednesday in an Istanbul nightclub and breaking his nose.
The singer was taken to hospital afterward for surgery but Turan turned up with an unlicensed firearm where he claims he begged Berkay for forgiveness.
Berkay apologized to his own wife and Turan's partner Aslihan Dogan following the incident: "I have full confidence in justice. Arda Turan will serve his sentence."
Video footage later emerged of the fight at the nightclub which showed Trabzonspor striker Burak Yilmaz also get involved.
The clip also shows Turan at the hospital Berkay was taken to after the incident and displaying the gun.
See More: Watch: Arda Turan Attacks Lineman, Robinho Crushes Basaksehir Dreams
Video showing showing what Arda Turan got up to on Wednedsay night..

See what happens when there is an international break! pic.twitter.com/PP1f5rqJoU

— Turkish Football (@Turkish_Futbol1) October 13, 2018
Turan is no stranger to controversy and is currently serving a 16-match ban for attacking a linesman during a Turkish Super Lig game.
The 31-year-old retired from international football after verbally and physically assaulting a Turkish sports journalist on a plane that was carrying the national team from Macedonia's Skopje to Italy's Trieste.