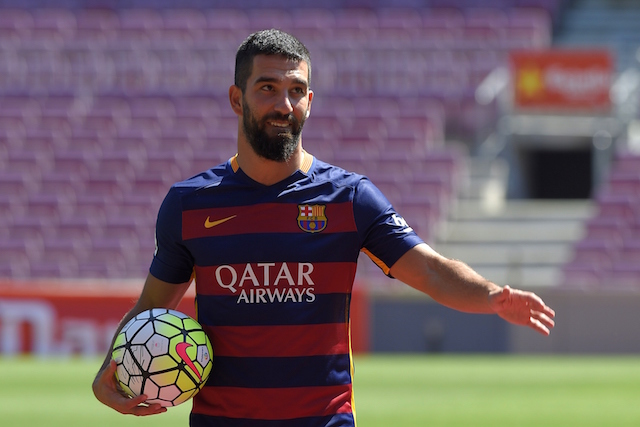 Barcelona superstar Lionel Messi left stunned by £24m Arsenal target's transfer decision
Barcelona superstar Lionel Messi has been left stunned by Arda Turan's refusal to leave the club.
The Turkey international has been linked with a move away from the La Liga giants after failing to break into the first team squad.
Turan has been sidelined ever since the appointment of Ernesto Valverde as manager. Spanish outlet Diario Gol has claimed that the midfielder has had offers to leave Barce however, the 30-year-old is said to be happy with life in Barcelona.
Per the source, Messi is astonished by Turan's reluctance to leave the club despite playing no first-team football this season.
Turan still has over two-years remaining on a lucrative contract with Barcelona.
The former Atletico Madrid star has been linked with a move to Arsenal in recent weeks.
Meanwhile, Galatasaray boss Igor Tudor has also expressed an interest in the Turkey international.
"Arda is a player I like," Tudor told BeIN.
"He's a hard worker and a complete player, he'd definitely be a very good choice."
Turan has netted 15 goals from 55 appearances for Barcelona since making the move from Atleti for £24 million (BBC).