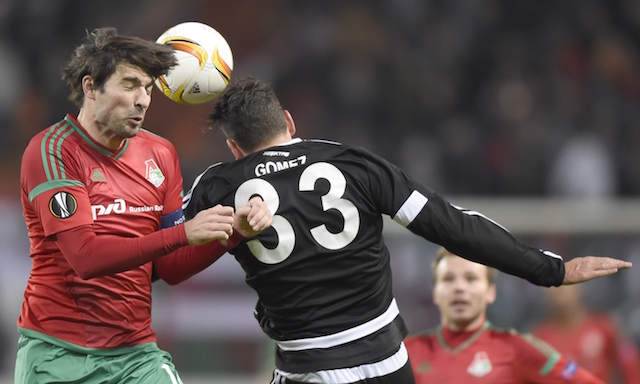 Beşiktaş are set to sign on-loan Fiorentina for just a €1000 fee according to club vice-president Ahmet Nur Çebi.
The Beşiktaş vice-president released a statement claiming that the club can keep Gomez on a permanent deal for just €1000.
The statement read: "Should Gomez decide he wants to stay at Beşiktaş this April we will have to pay Fiorentina just €1000 as part of the deal."
Beşiktaş signed Gomez on a loan fee worth €3.5 million over the summer transfer window with an undisclosed buyout clause option.
Çebi revealed that it is up to Gomez if he wishes to stay at the club but matters have been more complicated after growing interest from across Europe.
Manchester United have expressed an interest in Gomez according to Telegraph and FoxSport have reported that Real Madrid are also interested.
Beşiktaş want at least €20 million for Gomez but do not technically own his contract on a permanent deal.
The Germany international could in theory decide to stay at Fiorentina who could go on and sell him to the highest bidder over the summer. Gomez has however, vowed to not return to Fiorentina where he failed to settle in and suffered a number of injuries.
https://twitter.com/YuruGunese/status/687154281150066688
See More
7 Barcelona players to have worn the No 7 shirt – The Magnificent 7
Barcelona Player Profile: Arda Turan – The Bearded Genius