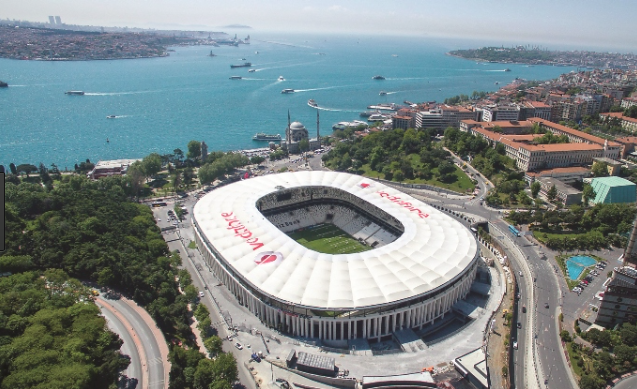 The Besiktas Vodafone Park stadium will host the UEFA Super Cup final game between the victors of the Europa and Champions League on 14 August 2019.
The Super Cup final will be an all Premier League affair with Europa League champions Chelsea set to take on the winner of the Champions League final, either Liverpool or Tottenham. If you do end up wanting to back your team – or any of the finalists – we would advice you shop around for the best odds and secure free bets for this football match with several bookmakers offering special prices and deals for the final games.
Tottenham have never reached the Super Cup final. Liverpool have three Super Cup trophies to their name while Chelsea meanwhile won the 1998 Super Cup.
Arsenal star Mesut Ozil would have been the sole player of Turkish origin who could have played in Istanbul at the end of the month but will not feature after losing the final on Wednesday 27 in Baku.
The 41,903 seater Vodafone Park stadium was inaugurated in April 2016 and is situated just a stones throw from the Bosphorus next to the Dolmabahce stadium.
The stadium replaced the old İnönü and was being constructed on the same land as the previous venue.
The distance between the pitch and the stands is just 6.15 metres and it was the first environmentally friendly stadium in Turkey.
The stadium picked up the 'Project of the Year Award' at TheStadiumBusiness Design & Development Summit 2017 (28-29 Nov, Barcelona).
Video Assistant Referee (VAR) will be used for the first time in a UEFA Super Cup.
The last major European football final hosted in Istanbul was 12 years ago in 2006, the UEFA Champions League final between AC Milan and Liverpool which saw the Reds win on a penalty shoot out.
A game Liverpool football fans remember as the 'Miracle of Istanbul' as they managed to comeback from 3-0 down at half-time against the Italian giants.