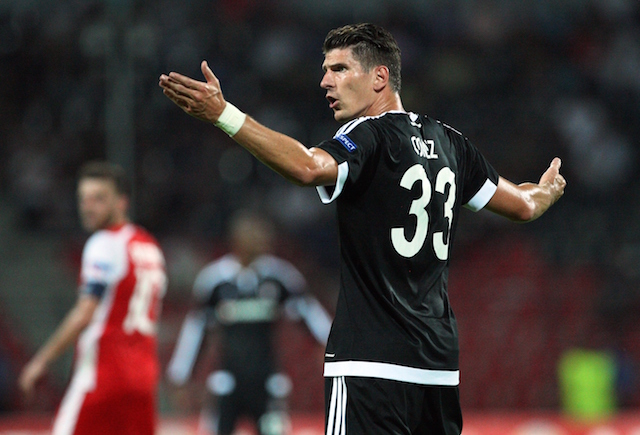 Beşiktaş president Fikret Orman has revealed that the club would only consider offers of €20 million and above for Mario Gomez over the summer transfer window.
The Black Eagles do not however, currently have a permanent deal with the Germany international who is on loan from Fiorentina. The Black Eagles do however, have a release clause which will be activated before the end of the season.
"At the end of the season if any club wants Gomez they will have to offer €20m million or more I mean we are talking about a German international striker who has proven himself countless times at the highest level," Orman was quoted as saying by Radyospor.
Manchester United have been closely linked with the Germany international but Orman underlined that no offers have been made as of yet.
"We have received no offers as of yet for Gomez," he added.
Gomez has hit the ground running at Beşiktaş scoring nine times already this season and has attracted interest from Manchester United according to the Telegraph.
Gomez was recalled to the Germany national team recently after impressing for Beşiktaş this season. The Black Eagles are currently first in the Turkish Super League two points clear of Fenerbahçe.
United boss Van Gaal recently praised Gomez which led to further speculation that a move for the experienced striker could be on the card.
"I was manager of Bayern, and there the striker was Mario Gomez, and he touched the ball nine times as an average in a game," Van Gaal was quoted as saying by the Guardian.