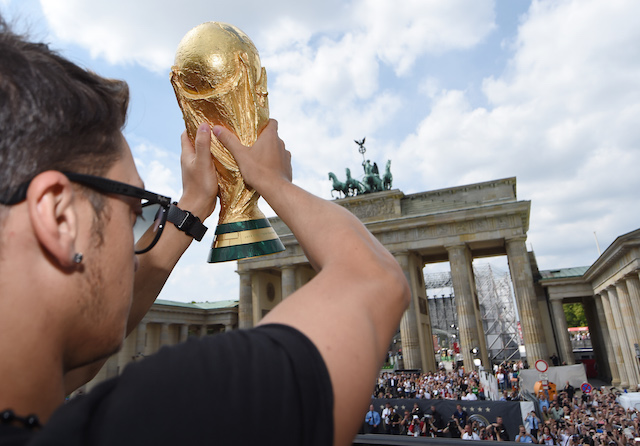 Betting strategies you should keep in mind to win big in the upcoming FIFA World Cup
Many football fans consider FIFA World Cup as their best chance to score some handsome betting wins. Apart from all the regular bet types, you can also indulge in different types of prop bets and live betting opportunities.
So, if you have already been betting on football matches, FIFA World Cup could serve as the perfect tournament to take your game a notch higher. You could also get World Cup betting tips from seasoned experts and improve your winning chances. With such high-stake games you want to maximise your chance of winnings and because football betting is not just blind gambling, it is possible to cover as many bases as possible by learning as much as you can about the teams, players and the sport itself. Luck plays its part but you don't want to leave it all to chance in the big leagues.
Let's now take you over some important World Cup betting strategies you must constantly keep in mind to have a profitable tournament overall. If you're just starting out with football betting, here are some rules you should be aware of.
Pay heed to the league results
While qualification matches serve as a nice means to gauge the strength of a team going into the World Cup finals, these happen gradually over a four-year time period and hence you cannot determine how well a side would perform based on them.
You must instead study the form of top-rated players of every team based on their league performances. Some important football leagues you can focus on this regard include Bundesliga, English Premier League, La Liga, Ligue 1, Serie A, MLS and Liga LX.
Elites are elites after all!
If you count the number of countries who have won the World Cup trophy ever, the list is pretty small. Only 8 teams have won the coveted title over the 19 editions of the tournament. Furthermore, only 5 of them have managed to achieve that feat multiple times. These 5 teams are: Brazil (5 times), Italy (4 times), Germany (3 times), Argentina (2 times) and Uruguay (2 times).
Italy can be removed from this list as they failed to qualify for the event for the first time in 60 years. Uruguay can also be excluded as they haven't won the title since 1950. So, you'd be better off putting your money on Germany, Argentina or Brazil.
Stay updated on the injuries
As is applicable to any sport, it is important that you stay constantly updated about the injury concerns of different teams, leading up to and during the World Cup tournament. It's uncommon to see any team making it to the later stages of the tournament without suffering at least couple of major injuries, and these can potentially change the odds of those teams by a great degree.
Imagine Portugal playing without Cristiano Ronaldo or Argentina going into a game without Lionel Messi. Who doesn't remember Brazil's 7-1 thrashing by Germany in the last World Cup semi-finals after Neymar had to sit out because of a back injury?!
Look for upsets during the group stage
As the World Cup enters into the round of 16, it's mostly the cream of the tournament that comes out on the top. However, it's during the group stages when all 32 teams play against the other 3 teams in their respective groups that you witness major upsets and huge underdog bets.
It's not uncommon to see some mediocre teams grabbing major victories and advancing into the pre-quarters. Often these teams are from Asia or Africa who make their way beating some heavily favoured team from South America or Europe. The more research you do before the start of the World Cup (in this regard), the better will be your chances to successfully pick such underdogs.