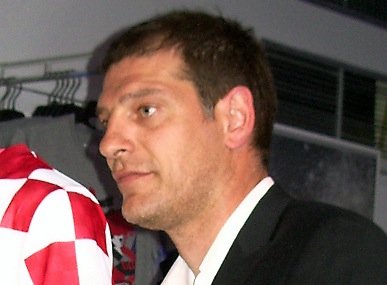 Slaven Bilic – 'Watch the Arsenal & Tottenham games to see Besiktas' progress' [divider]
Beşiktaş manager Slaven Bilic believes his side have progressed significantly since he was took over last season.
"We have shown serious progress," Bilic told Four Four Two.
"Of course, we still have a long way to go but if you watch the Feyenoord, Arsenal and Tottenham games you will see what I mean. 
"We have more squad depth this season but still have areas we can improve and have the potential to do better. 
"Our attacking players must develop their technical ability, we have had problems in the final third. It is essential that our attacking organisation improves. 
"I am quite pleased with our defence, we have not been conceding frequently and have not made it difficult for our opposition." 
Bilic also criticised the state of the pitch at the Atatürk Olympic stadium and believes the main difference between Beşiktaş and their Istanbul rivals is the self-belief of the players.
"We do not have a stadium!" Bilic said.
"Obviously moving back to our stadium is going to be a major boost. 
"The main difference between us with Fenerbahçe and Galatasaray is that they have a winners mentality. 
"For example, Volkan Demirel, Gökhan Gönül, Caner Erkin, Mehmet Topal and Emre Belözoğlu have all won the league before. 
"The likes of Dirk Kuyt, Bruno Alves, Raul Meireles have all won trophies abroad. 
"Galatasaray also have names like Fernando Muslera, Selçuk İnan and Burak Yılmaz. 
"We can improve all we like but we will take the next step once we start winning trophies and big games. 
"This is why beating Feyenoord, drawing away to Tottenham and putting on a great performance against Arsenal was so important. Even beating Chelsea at the Soma tournament was important for team moral. 
"We need our players to build their self-confidence and be mentally stronger."
Bilic was appointed Beşiktaş manager last summer and is into his second season in charge of the Black Eagles. The former Croatia national team manager has two-years left on his current contract.