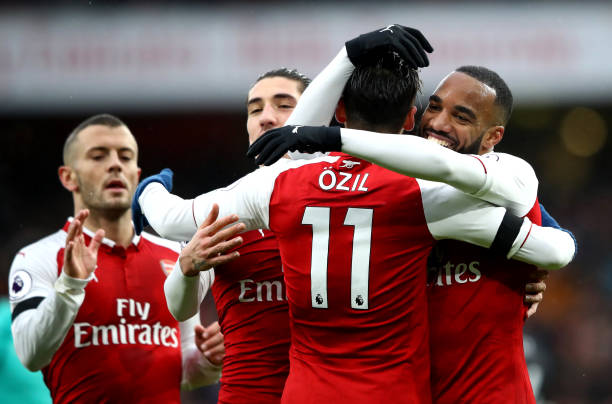 Arsenal star Alexis Sanchez recently completed his move to Manchester United but there are rumors that Mesut Ozil could be joining him.
The playmaker of Turkish origin will be a free agent at the end of the season unless he strikes a new deal with Arsenal.
Ozil has yet to reveal what his plans are beyond the end of the season but it appears he will be staying put over the winter break.
Odds on the 29-year-old joining United have been slashed by bookmakers.
BetStars Director of Trading Ian Marmion said: "Manchester United's odds of completing a deal for Arsenal playmaker Mesut Ozil have fallen amid reports that the Gunners are unwilling to meet Ozil's wage demands.
"The German midfielder is now at 7/1 to move to Old Trafford.
"Ozil is out of contract at the end of the season and United have already completed a deal for his now former teammate Alexis Sanchez, whose contract was also set to come to an end this summer.
"Real Madrid (20/1) and Paris Saint-Germain (25/1) will look to Ozil should a move to United fail to materialise, although their lengthy odds suggest that Ozil is likely to remain in the Premier League, with Old Trafford his most likely destination."
Mourinho lost Henrikh Mkhitaryan as a result of the Sanchez deal with the Armenian international joining the Gunners on a swap.
The United boss that have Jesse Lingard and Juan Mata available at No 10 but the Spanish international will also be a free agent unless offered a new deal.
The Red Devils are looking to strengthen their No 10 position over the summer and Ozil has been identified as a potential target.
Mourinho has worked with Ozil afterall during his time in charge of Real Madrid where the duo lifted the La Liga title together.