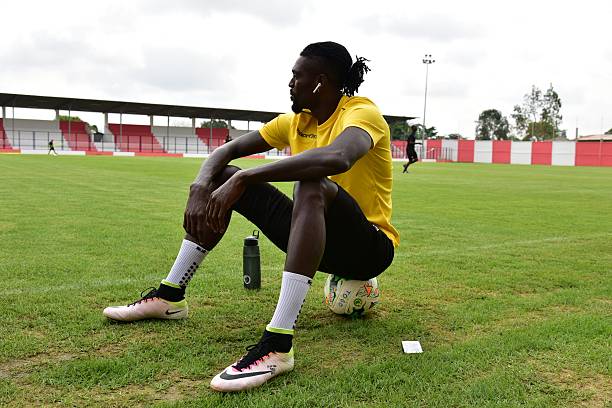 You got no fans! is a popular phrase bandied around the football terraces.
It all started when the Wealdstone Raider went viral uttering the immortal words while heckling opposing supporters of Whitehawk F.C.
The term is generally used as an insult but when applied to Basaksehir it is technically true.
Basaksehir are one of the few clubs in top-tier football that genuinely have no fans. Well that is technically untrue, they do manage to get a few thousand fans into the stadium although that includes away fans and neutrals.
Still, it is better than the dozen or so supporters that used to attend a few years back.
It is fair to say Basaksehir do not have a die-hard following. Unlike their noisy neighbors who have been around for well over a century, the new kids on the block are just 20 years old.
Just 26 years ago, Basaksehir could be found playing their football in the amateur leagues of Turkey.
Their rise to prominence has been meteoric but critics would say part of their recent success is to do with their ties to the ruling party.
And that is a fair assessment to an extent. They have benefited from their political connections but so have other several other clubs. It is lazy to put down their ascendence solely down to the government. It ignores the fact the club is genuinely well run. While manager Abdullah Avci has worked wonders over the years getting his team into title challenging positions for the past two seasons.
It is worth remembering that this same side got relegated soon after Avci took on the Turkish national team role in 2011.
See More: Burnley boss Sean Dyche issues warning about Turkish clubs technical players ahead of Europa League clash
Back to the Burnley clash, Basaksehir announced they won't be taking away fans to England. Which is probably for the best as in all likelihood they would have been lucky to get over 100 traveling fans.
Burnley fans may not be familiar with Basaksehir but they'll probably know a few of the players. Former Arsenal, Tottenham and Manchester City striker Emmanuel Adebayor will be back after missing the goalless draw in Turkey last week. Ex-Arsenal and City full-back Gael Clichy is set to feature as is once-upon-a-time Newcastle United midfielder the 37-year-old Emre Belozoglu.
The Clarets can expect a compact, organised side who are very well drilled and disciplined. Basaksehir have moved beyond their no-frills defensive style into a more expansive, aesthetically pleasing brand of football over the past two seasons.
Burnley cannot afford to underestimate the visitors. They are battle-hardened underdogs. Most of their home games feel like away games. The atmosphere will not intimidate them and they would love nothing more than to eliminate a Premier League side.
They have no fans and have no history but Basaksehir are if Burnley are not careful the visitors will 'give it ya', as The Wealdstone Raider once famously said.
Burnley – Basaksehir
Stadium: Turf Moor
Referee: Istvan Kovacs
Kick-Off: 19:45 GMT
Burnley: Hart, Bardsley, Tarkowski, Mee, Taylor, Walters, Cork, Westwood, Gudmundsson, Hendrick, Barnes
Manager: Sean Dyche
Basaksehir: Mert, Caiçara, Costa, Epureanu, Clichy, Mahmut, Emre, Gökhan, Visca, Napoleoni, Bajic
Manager: Abdullah Avcı