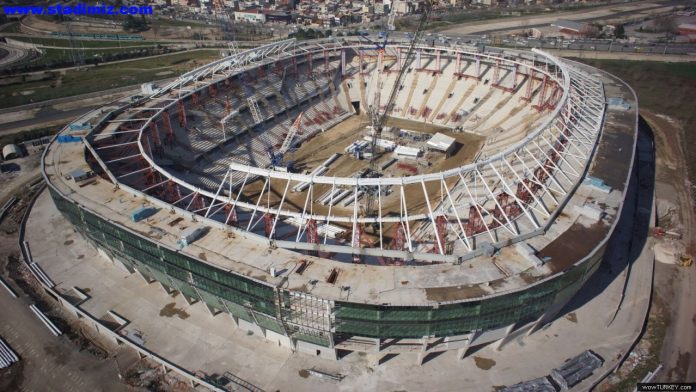 Bursaspor to inaugurate new stadium with match against Real Madrid [divider]
Bursaspor are planning to inaugurate their new 45,000 seater Timsah Arena stadium with a match against La Liga giants Real Madrid according to Bursa mayor Recep Altepe.
"We hope inaugurate new stadium with a match against Real Madrid," Altepe said.
"We are going to invite Real Madrid over the next few days, hopefully they accept it would be a grand opening. 
"If not we have a number of other plans but our first choice is to play our first game here against Real Madrid.
"This stadium is going to get a lot of recognition, it is already being talked about around the world but when it is finally complete it really is going to look amazing. 
"It is an amazing project, there will be nothing like it, hopefully we complete it as soon as possible."
The Timsah Arena will incorporate a crocodile design. Construction of the crocodile's head is currently underway and will be completed next month.
The new stadium will replace the current Bursaspor venue, the 25,000 capacity Bursa Atatürk stadium.