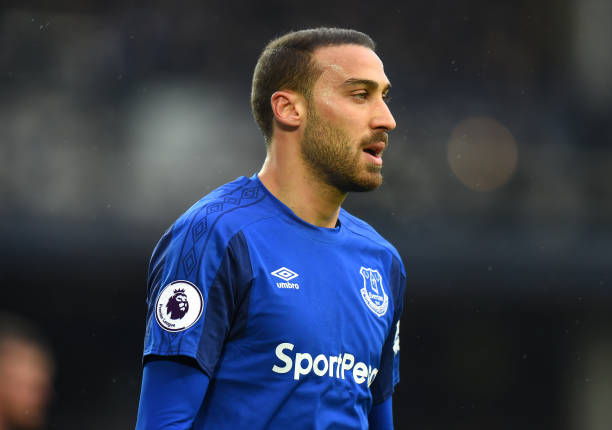 Everton boss Sam Allardyce has pinned the blame on his players for their lack of cutting edge following the defeat to Watford.
The Toffees suffered a 1-0 defeat at Vicarage road leaving them in ninth spot in the Premier League.
According to Allardyce, he is giving the players enough freedom to go out and express themselves. However, the experienced tactician believes his forward players are failing to convert attacks into goals.
See More: Everton join race for in-demand €20m Dutch-born winger, Newcastle United also interested
"They get the ball and pass it, not me," Allardyce told the Liverpool Echo.
"So, if you get the ball and move it forward to one of your front men, your front men get in the game and they attack the other teams defence. But you can't blame me if they don't pass the ball to each other."
Allardyce also went onto bemoan the departure of Romelu Lukaku in the summer. The ex-England national team boss believes Everton have failed to replace the Belgium international.
"I think expectations are always raised at every club at the start of the season," Allardyce went onto state.
"What the club achieved last year was exceptionally good. What happened was we haven't really found the goalscorer we had last season. Whatever the rest of the team is or isn't, without that goalscorer you're going to struggle more than you did the season before and that's exactly what we've done.
"The other circumstances are, this is our 41 game and too many players all at once accumulated together, none of those being a clinical, out and out goalscorer, and hence you fall into the trouble you're in.
"We've just got to get ourselves out of it. We've done a good job up to now. You have to remember we were only two points off relegation when I arrived so everyone was talking about how we were going to go down. We've been in the top half a long time since. We got a disappointing result today but we've still got the opportunity with 10 games to go to stay in the top half of the table and then I'd say it's been a decent season."
Everton signed Cenk Tosun from Besiktas over the January transfer window for £26 million. The Turkey international has started just two games since his move.
The 26-year-old netted four goals in six UEFA Champions League games and eight league goals prior to his Everton move.
Everton are back in action this weekend when they take on Burnley FC.