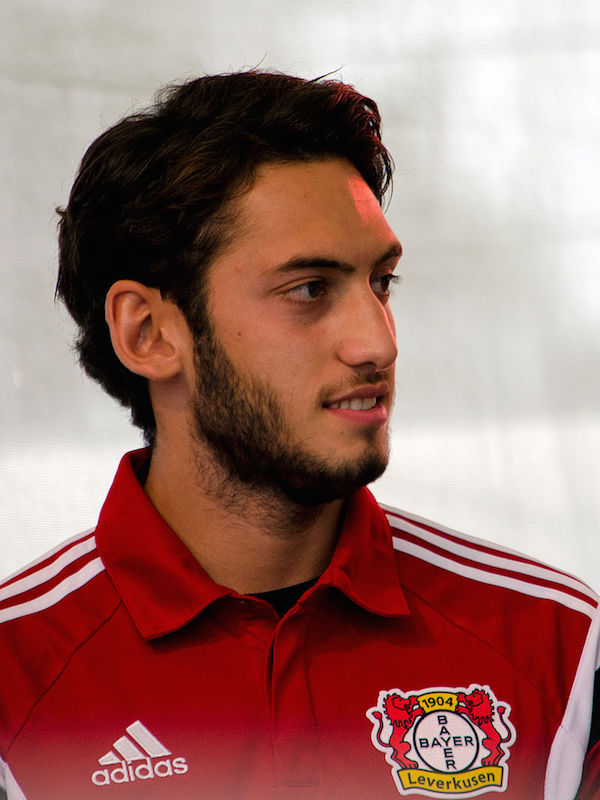 Calhanoglu – 'I am always practicing free-kicks' [divider]
Bayer Leverkusen free-kick maestro spoke to the official Bundesliga website about his recent set-piece goal against Koln and the up-and-coming game against Bayern Munich.
"I had to think about it for a while because one of the Köln players dropped back onto the goal-line to begin with," Çalhanoğlu said.
"I was thinking of hitting it under the wall, but then I just changed my mind. My strength is finding the top left-hand corner. I just collected myself and then hit the ball well.
"All the teams we play have their own philosophies. Köln played a direct game but we know that Bayern are the best team around. Nevertheless, we want to impose ourselves on the game and we're really looking forward to it."
Çalhanoğlu also explained how he prepares for set-pieces.
"I really don't know, but it's a lot. I'm always practicing to make sure I don't lose my touch. When I score a free-kick like this in a game, then that's the reward for me," Çalhanoğlu said.
Çalhanoğlu has scored seven direct free-kicks in the Bundesliga in his career despite being just 20-years-old.
Bayern Munich boss Pep Guardiola also praised Çalhanoğlu for his set-piece taking ability.
"Çalhanoğlu is one of the best free-kick takers in the Bundesliga," Guardiola said.