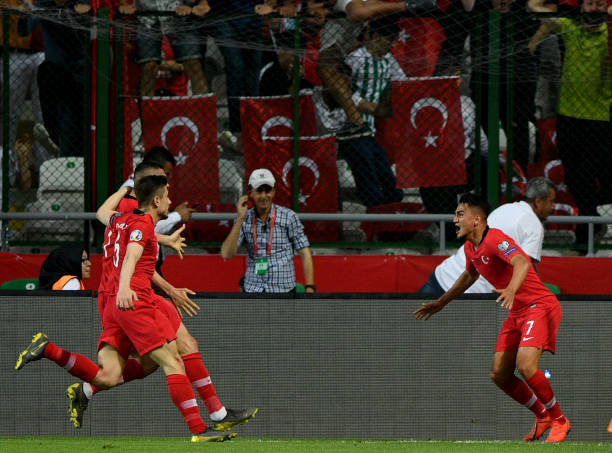 Cengiz Ünder has been removed from the squad for Turkey's upcoming friendly against Germany and group match against Wales.
Ünder was invited to the squad to experience the training methods of the new coaching staff, but he has left the camp early as planned.
Hakan Çalhanoğlu has also been removed from the squad due to an upper respiratory tract infection and the impending birth of his child.
It is unknown whether Çalhanoğlu will return in time for the game against Wales next week.
Turkish national team manager Vincenzo Montella has no other injury concerns heading into the Germany game.
Turkiye will travel to Berlin today for the special match to be played on the road with Germany on November 18th.
The Turkish national team released the following statement today:
"Cengiz Ünder, one of our national football players, was called up to the squad for the Germany and Wales matches of our A National Team, which had a four-day camp period in Istanbul, in order to personally experience the training methods and football philosophy of our new technical team and to work with his teammates, and left the camp squad before the group's departure to Berlin."
Turkiye have already qualified for Euro 2024 and a draw against Wales would be enough to guarantee a first place finish in the group.
Montella has got off to a great start as Turkish national team manager winning this first two games against Croatia and Latvia, securing a place in the European Championships next summer.