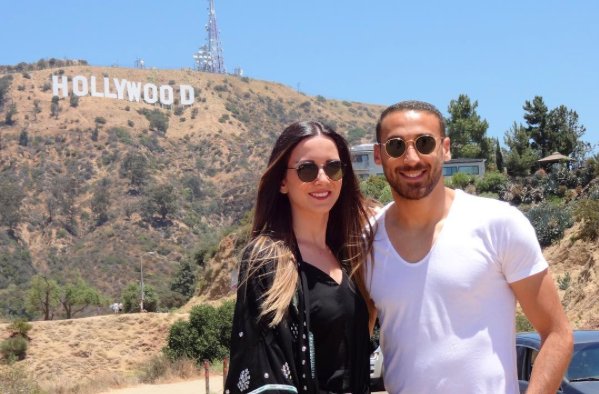 'Cenk Tosun > Lewandowski' – Arsenal fans react to report of Giroud being swapped for 24-goal striker on social media
Arsenal were linked with a bizarre transfer rumour today in the Turkish press.
Turkish newspaper Milliyet reported that the North London based outfit have been monitoring the 26-year-old striker.
Those that have been tracking the story on social media will however, not be surprised by the story.
What they may be surprised about is that the transfer rumour has made it into the mainstream media.
We took a look at how Arsenal fans reacted to the Cenk Tosun story on social media.
This was our tweet of the day.
Cenk Tosun Best Striker
Cenk Tosun>Lewandowski
Cenk Tosun is a fantastik goal
Cenkk Tosunnnn??

— CLADYOX (@Cladyox) June 26, 2017
Decent stats. In fact Tosun has been in great form for the Black Eagles and scored 24 goals over the 2016-17 season, playing a major role in his side winning the league title for the second season running.
Cenk Tosun "Pasha"
"Powerfull Strike
268 Match
104 Goalhttps://t.co/myB3bdPZ4Z pic.twitter.com/NJSJ65HWb8

— ⭐Guti⭐Tuğrul⭐ (@GutiTugrul) June 26, 2017
We won't get Mbappe nor Lacazette… Arsenal is after Cenk Tosun.

It's just my personal opinion.

— Nevena Nena ?⚽ (@NenaCOYG) June 16, 2017
@CenkTosun_ COME TO ARSENAL.

— AQUILA (@NigrumAquilae) June 26, 2017
@CenkTosun_ come to Arsenal

— Emre Beğ (@baskentbegi) June 26, 2017
The rumour could actually have been started by @Ata_Memz who carried out a social experiment a fortnight ago to see if you could fabricate a transfer rumour and get the mainstream media to report the story.
Arsenal fans following the development of the rumour found the report pretty hilarious.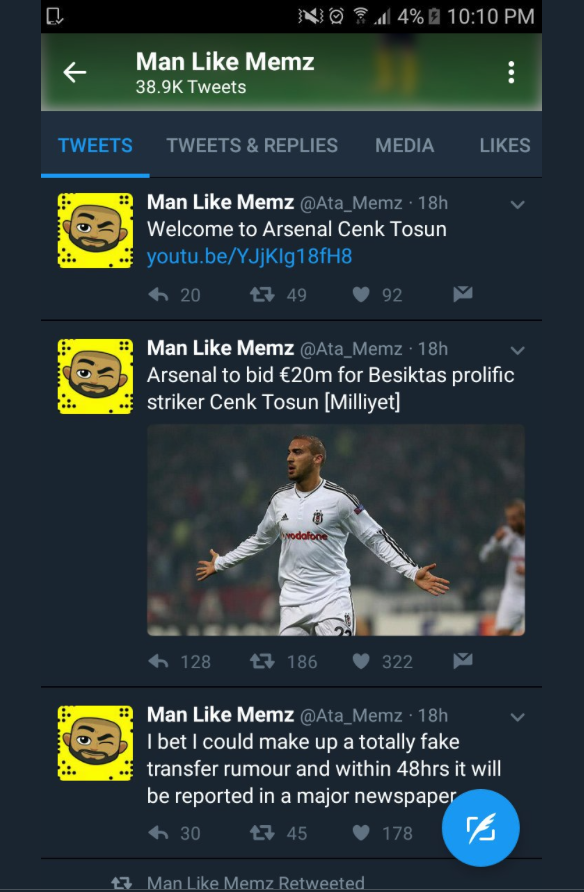 Just shows how easy it can be

— Man Like Memz (@Ata_Memz) June 26, 2017
Great work from @Ata_Memz made up a transfer story (Cenk Tosun to Arsenal?) to see if any media would be gullible enough to pick it up… https://t.co/VQ7Zp88uPH

— Roy Bennett (@ThriveRoy) June 26, 2017
??? man like memz don't read the news he makes it!!!

— johnny greenwood (@Johnny_G86) June 26, 2017
Nooo… Ha, ha, ha that is too funny.

— Martin Willecke (@mrwillecke) June 26, 2017
It even made the Daily Star.
This is your doing @Ata_Memz hahahahttps://t.co/LXYsfgjKdl

— Lord Wenger (@ColossalChig) June 26, 2017
This has set off my sarcasm meter.
Nooooo 😀 I think Cenk Tosun is going to Arsenal 😀

— Ahmet Özgür (@naylon66) June 26, 2017
As the saying goes, any publicity is good publicity.
The poor lads value has gone up and the club he wanted to go to can't afford him now! ??

— Signing Everyone FC (@NotJustLong) June 26, 2017