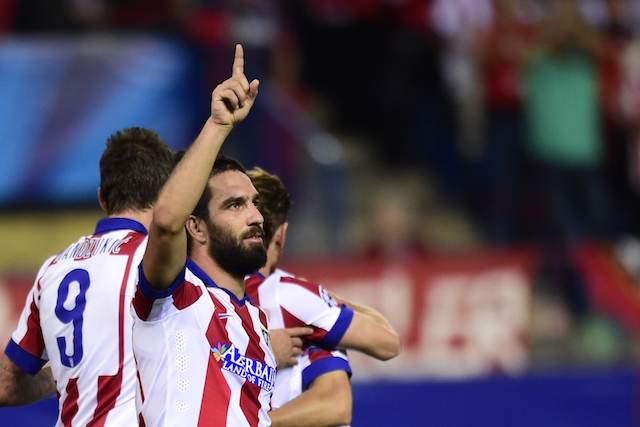 Atletico Madrid star Arda Turan will not be joining PSG according to his agent Ahmet Bulut.
The agent spoke directly to the Telegol football show on channel 360 denying rumours that a deal with PSG was imminent.
"I can say this for certain Arda Turan will not be joining PSG," Bulut said.
Ahmet Bulut : Arda Turan Paris Saint Germain'e transfer olmayacak.

— TELEGOL (@telegoltv) June 29, 2015
See More
Three reasons Arda Turan would be a success at Manchester United
Five things to know about Chelsea and Man Utd target Arda Turan
Bulut stated earlier today that Turan will be joining another club within the next four days and underlined that an agreement was very close.
"There are lots of rumours in the press but I cannot say anything now although I would like to," Bulut told NTV Spor.
"Without the signature and agreement I cannot break my silence but Arda will know his new team within the next four days."
The latest developments come as a surprise considering PSG were the bookmakers favourites to sign the Turkish intentional winger.
Manchester United and Chelsea are now in pole position to sign the 28-year-old but Bulut has yet to reveal any other clubs.
The agent did however, state that his client wants a move to the Premier League following a successful spell in Spain during which he has won every domestic and European trophy except the Champions League.
"He intends to leave Spain this summer. It is his will to go out to play in the Premiership, that is where he would like to continue his career at this time," Bulut told AS.